The Heroes of Routine & the Woman Knight from Rumana
Maha Abu Hussein / Remie Shen
Curator: Rotem Ritov
29.10.2015 - 27.11.2015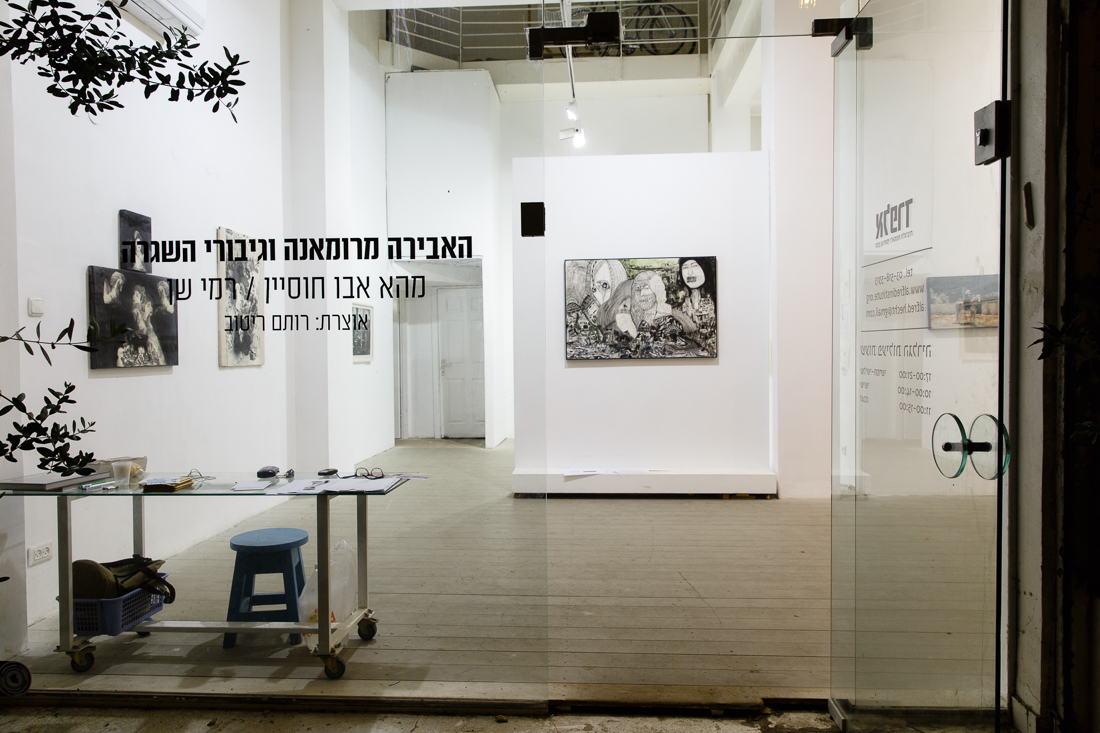 On Thursday October 29, 2015, Alfred – A Cooperative Institute for Arts and Culture, will open two solo exhibitions titled 'The heroes of routine' & 'The woman knight from Rumana' ,which will feature the works of Remie Shen and Maha Abu Hussein, winners of the exhibition stipend at Alfred Gallery, given by "Galilian paint" fair, 2014.
Maha Abu Hussein lives and works in the Galilee village of Romana, has a BA in art and MFA from Haifa University, and a Master's degree in Arabic and Islamic Studies from Tel Aviv University.
Remie Shen, born in Kibbutz Sha'ar Golan, lives and works in Haifa, Graduate of the Art Institute of Oranim College.
Abu Hussein will present mixed media works, based on collage and painting materials such as charcoal, watercolors, photography and printing. Shen will present monochromatic monotype prints.
The works of Abu Hussein hint and expose her personal life story through recurring motifs of a woman and a white horse. These figures are connected, complement and emerge one from the other, creating surreal situations. The images emerge from a black background and dissolve into it, creating a sense of struggle between the image and its environment.
Abu Hussein's artwork is often a spontaneous and an emotional action, and "errors" that occur create a clear personal artistic language.
Shen draws the travel experiences in the Metrobus (rapid transit system in Haifa area) as part of his daily routine. Shen travels in the Metrobus, observes the passengers - the common heroes as they are set to battle through their daily routine - goes back to his studio and paints the memory of the experience.
The monotype is a printing technique where the image is not burn into the panel, but is drawn on glass and is transferred to paper.
This technique enables the direct and rapid response to emerging thoughts and emotions during creation.
While printing the color is squashed and patches of color occur which are a direct result of the work of the press.