Elyosha House - Maison Dom-Ino
Roy Fabian
Curator: Efrat Gal
Professional Guidance: Parasite Diana Dallal
Research based solo exhibition at the staircase
18.12.2014 - 03.01.2015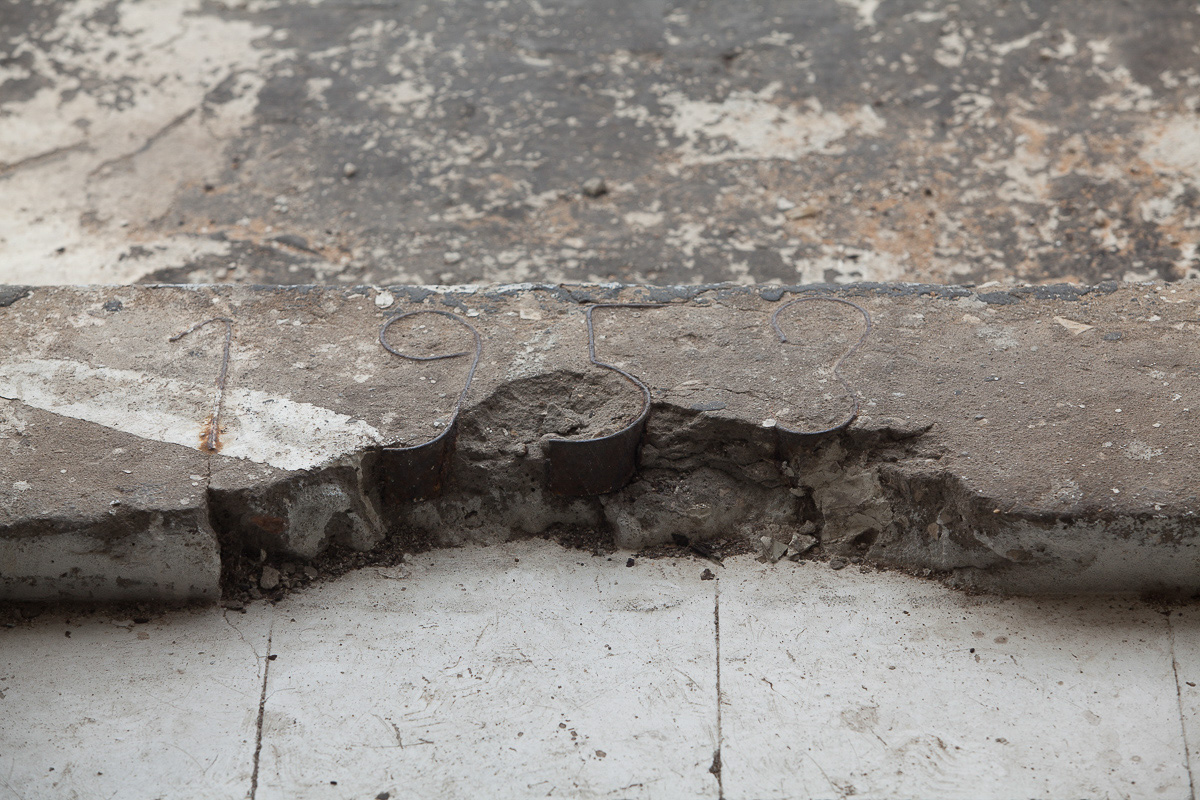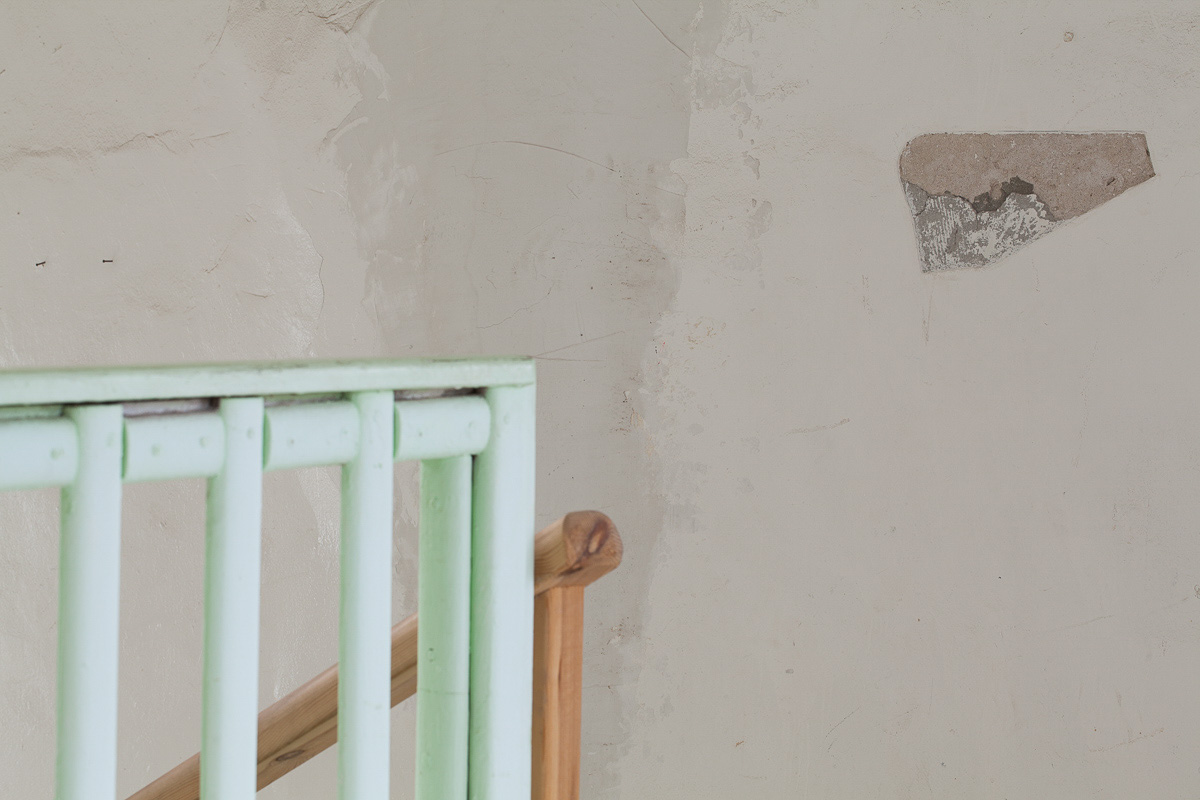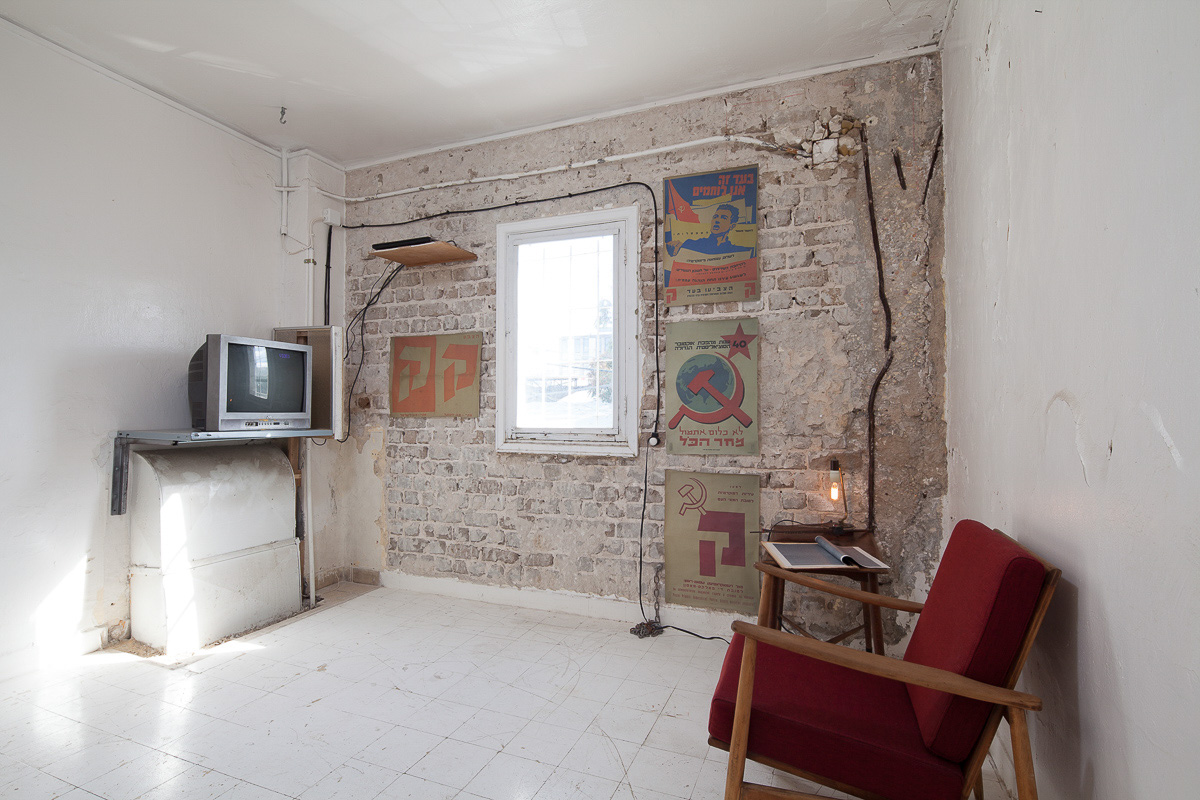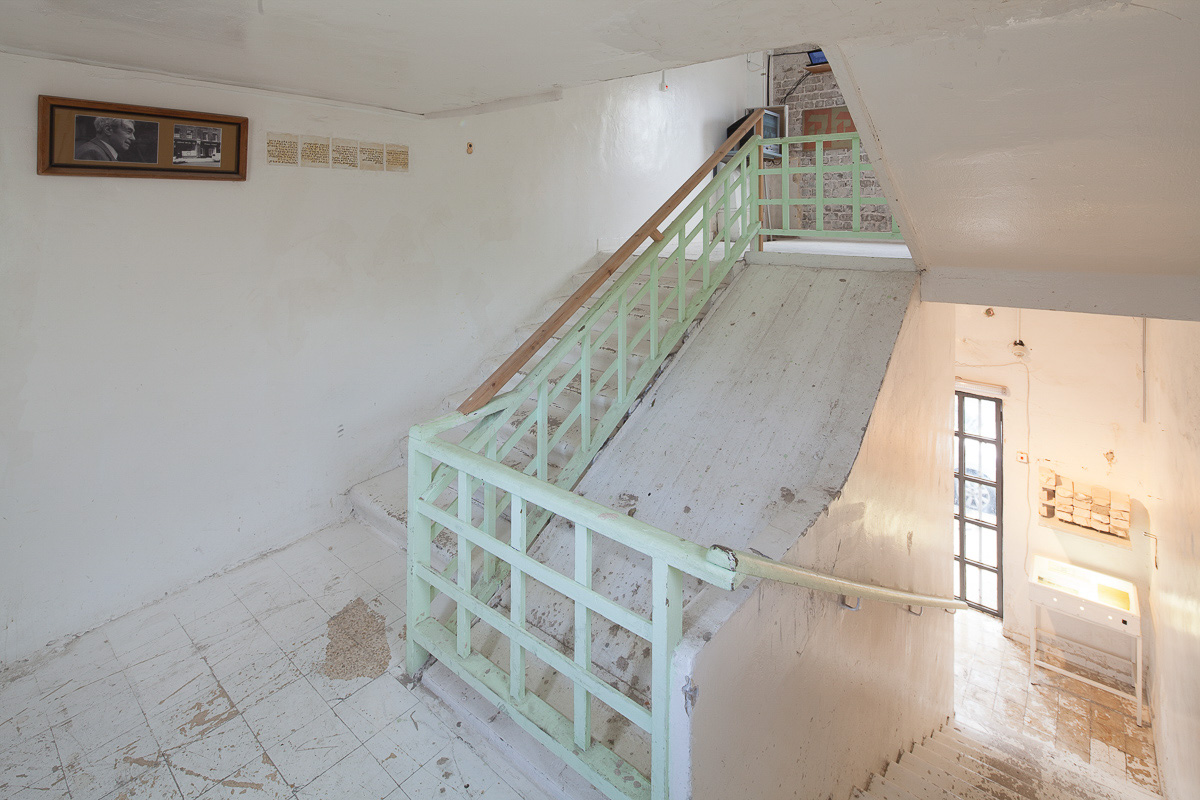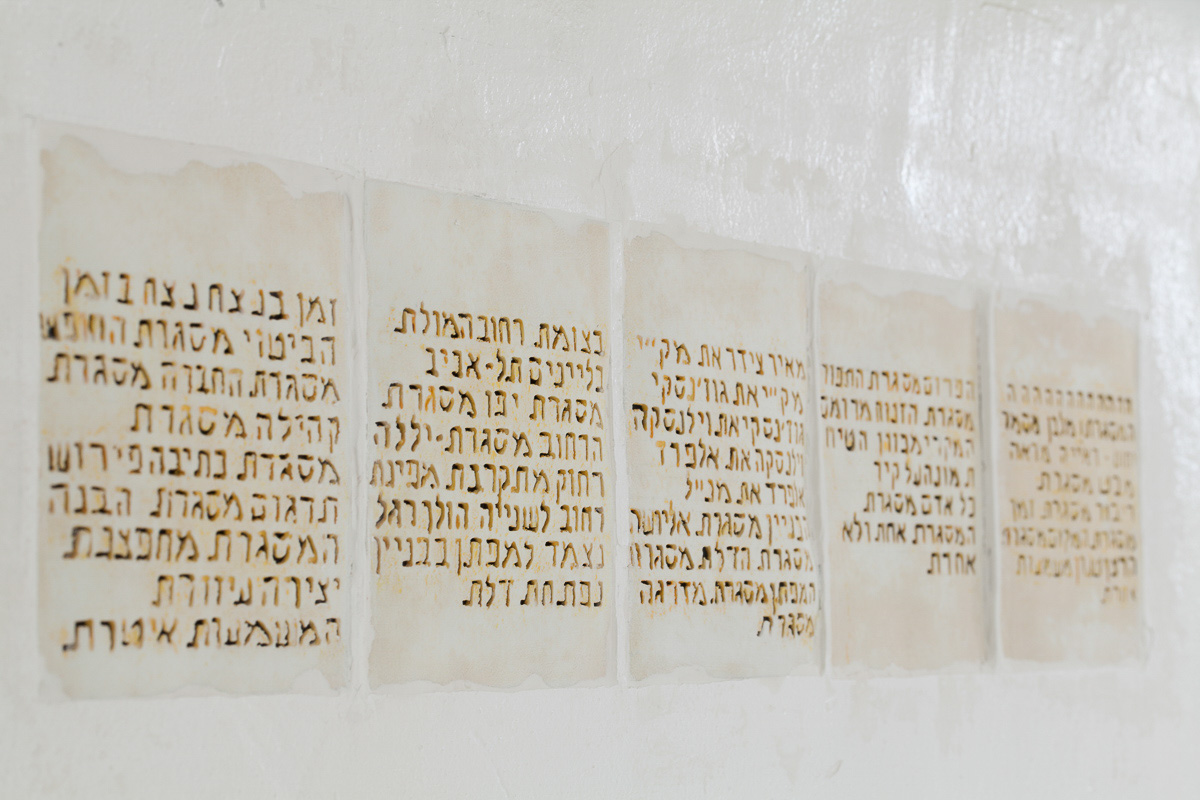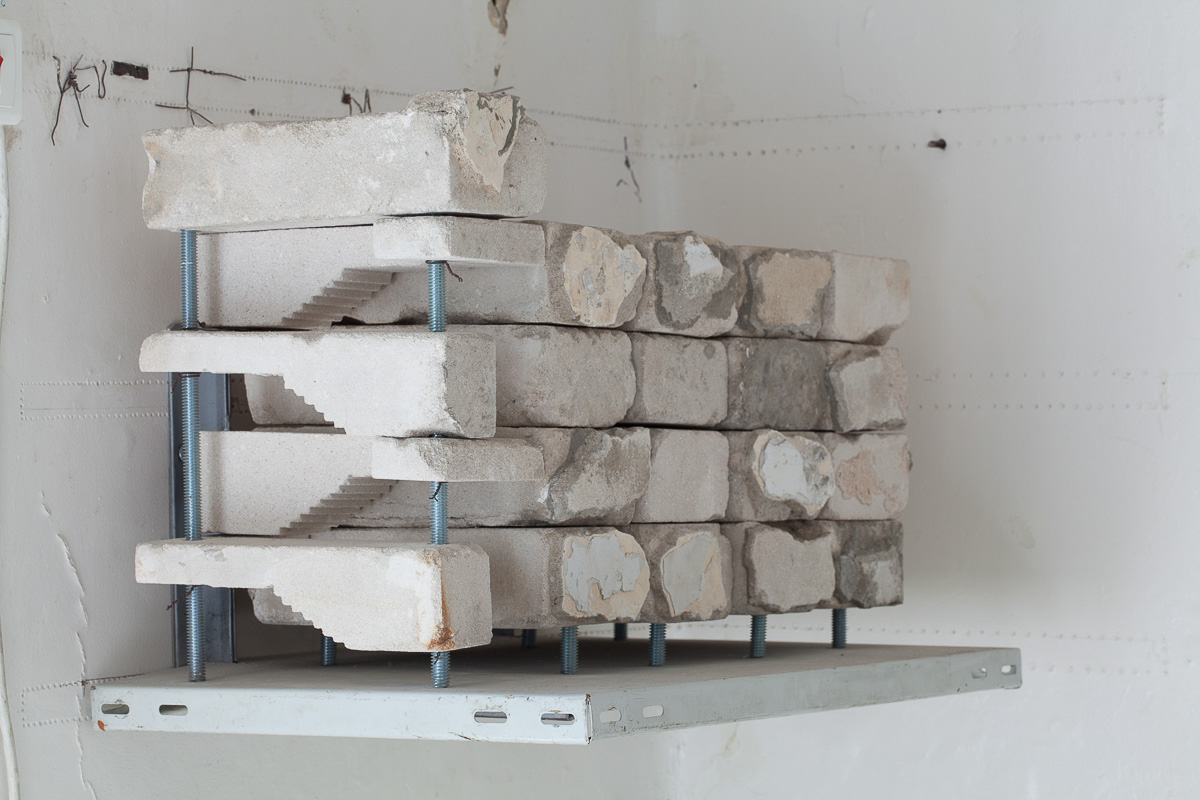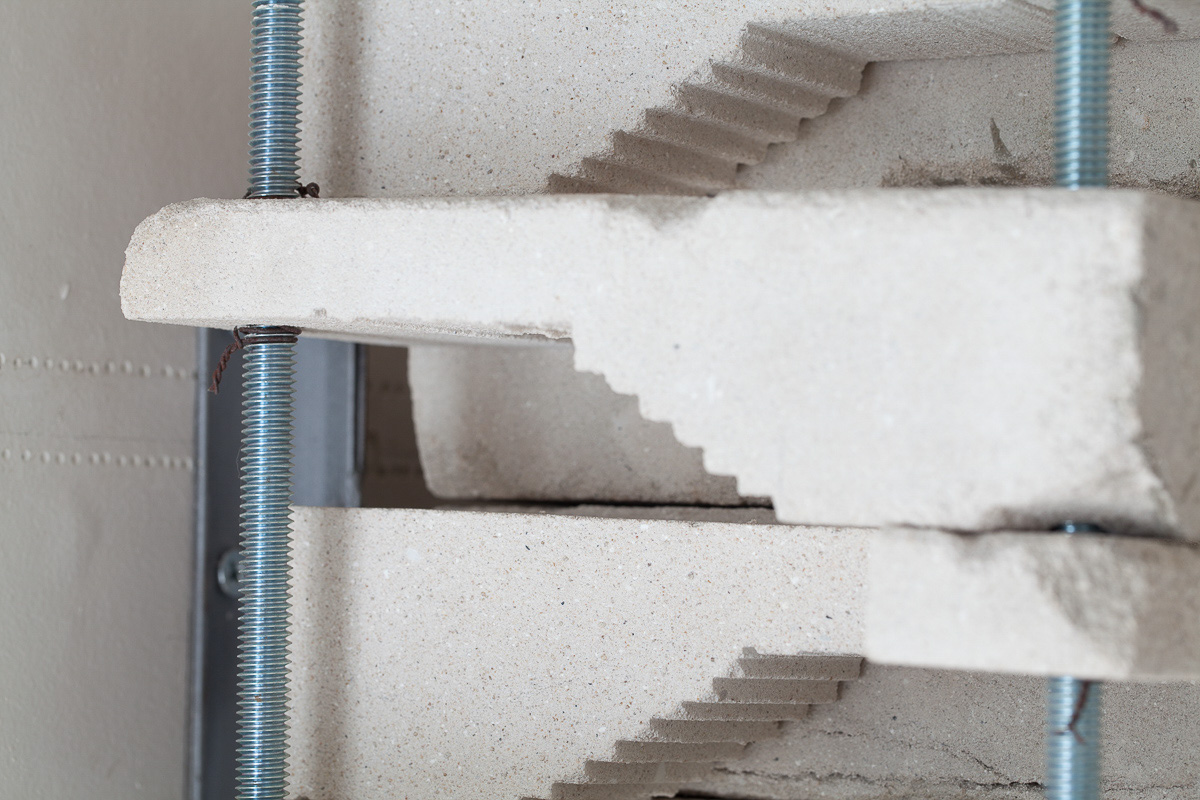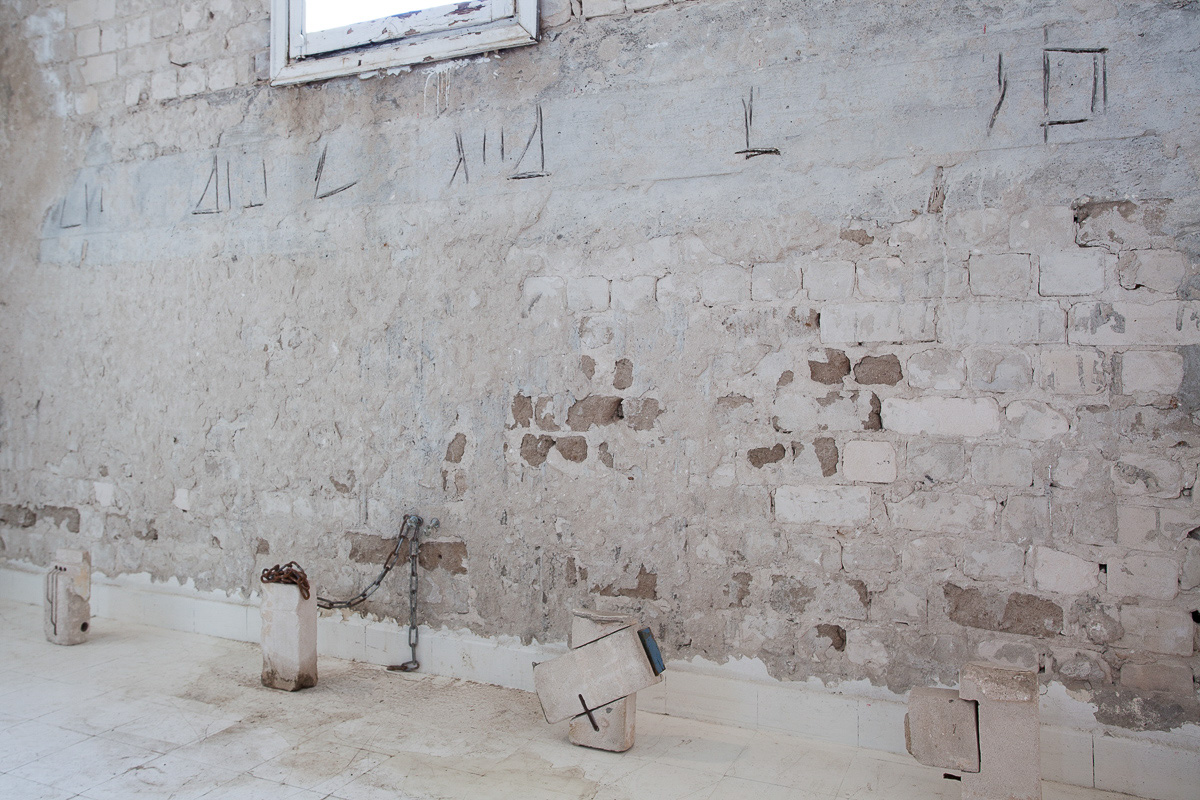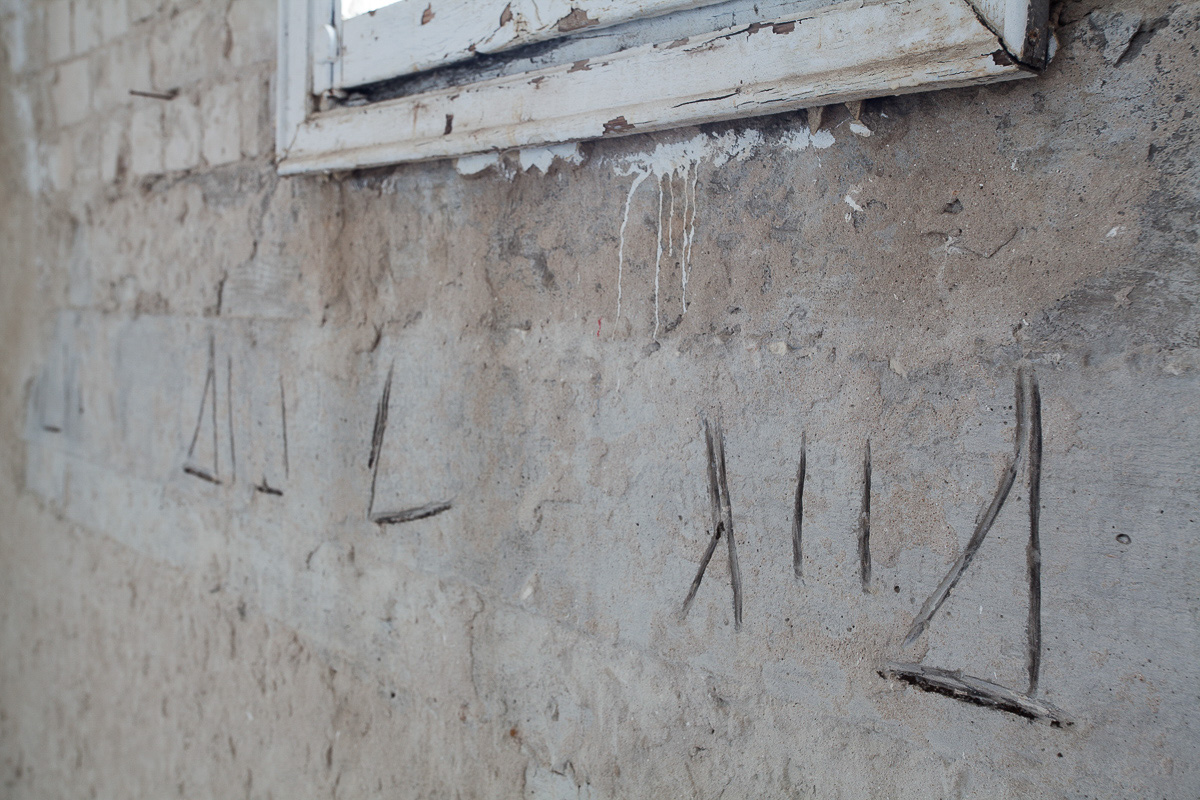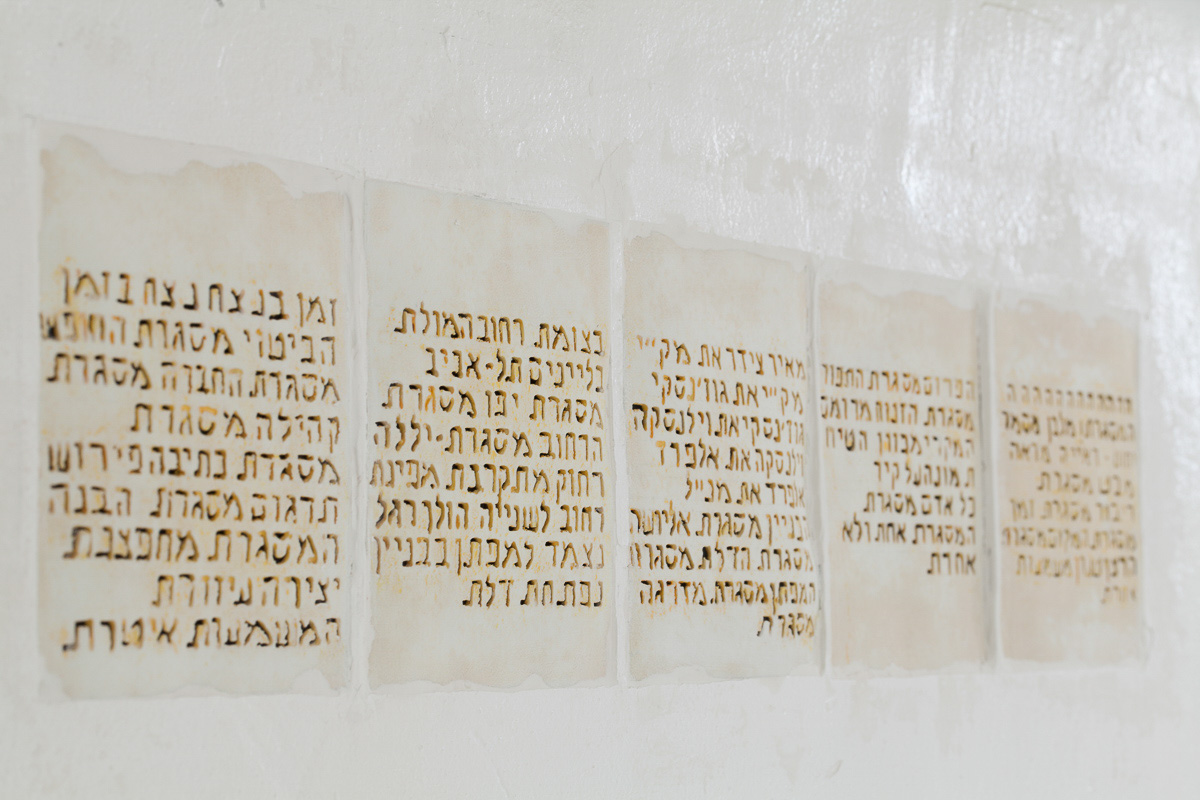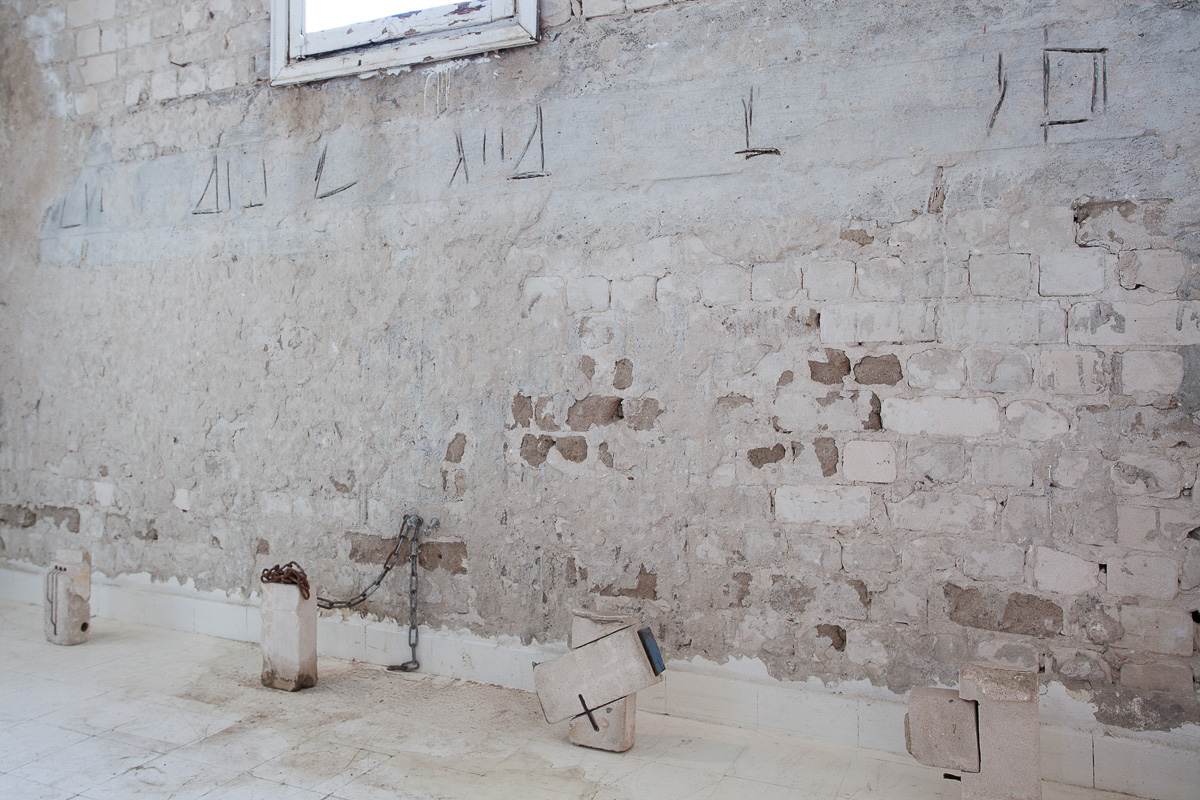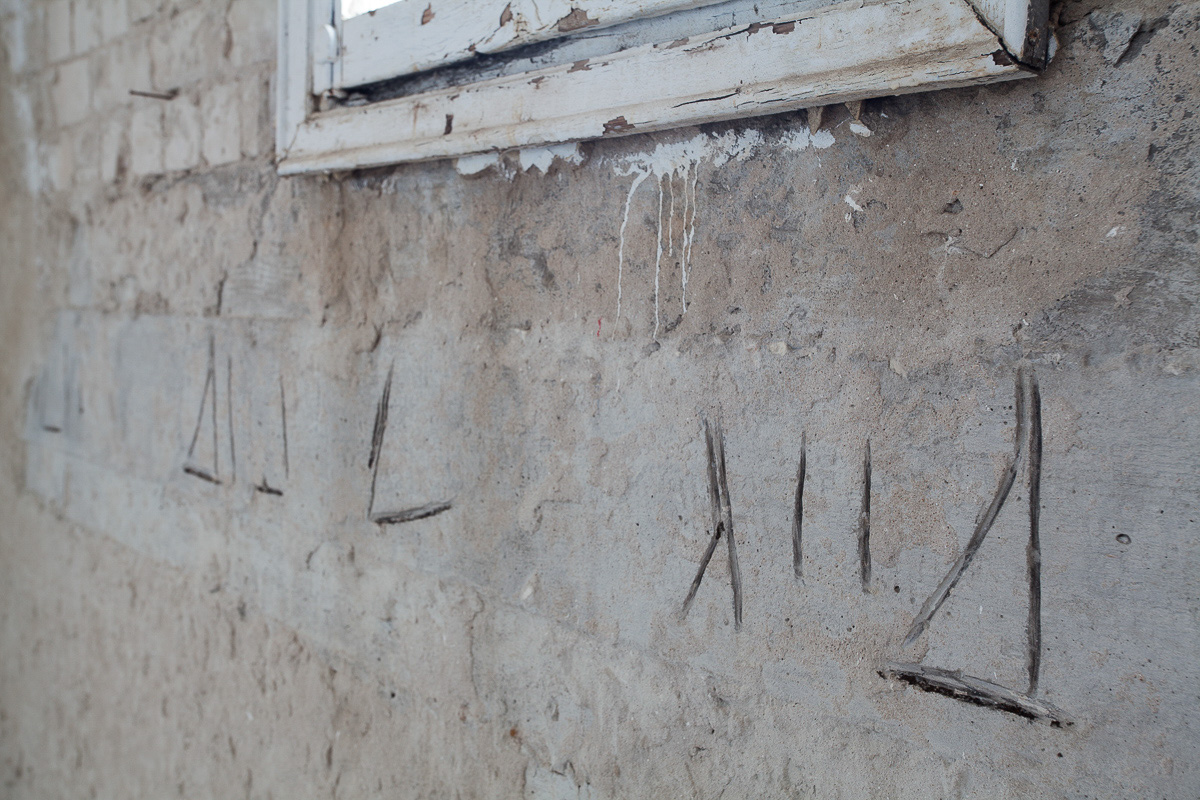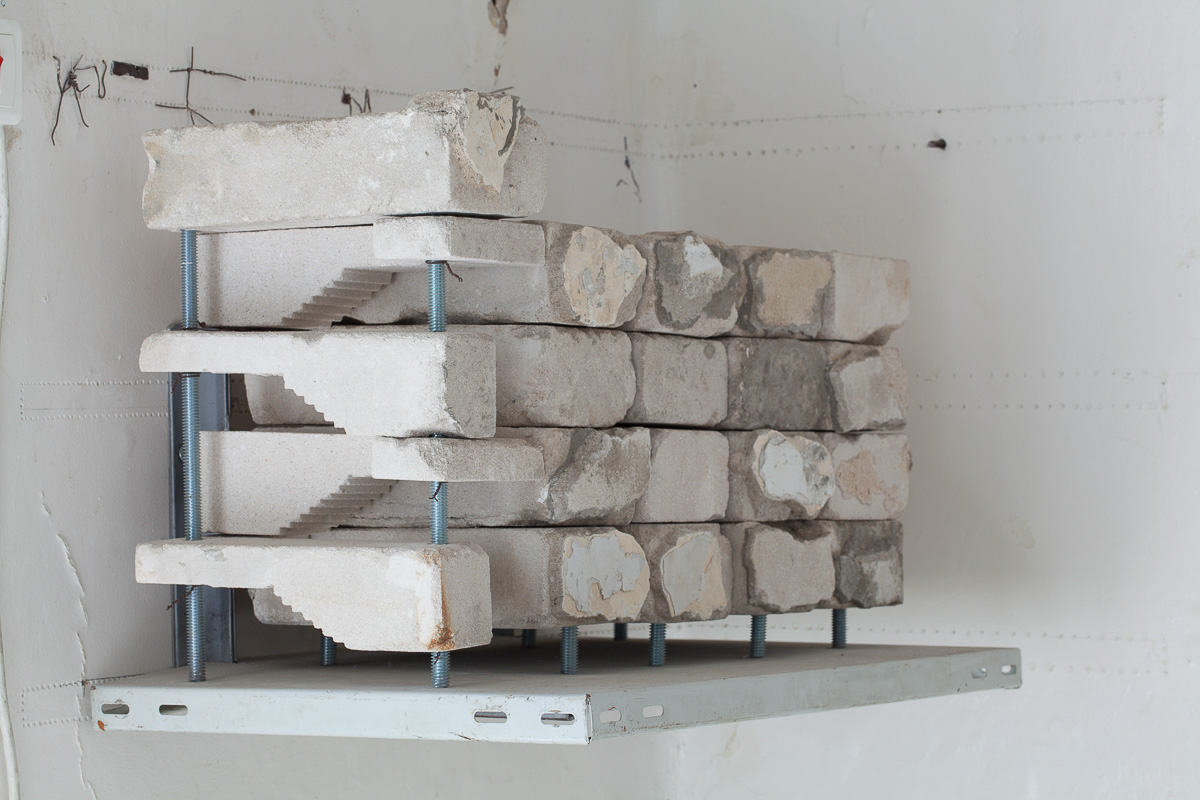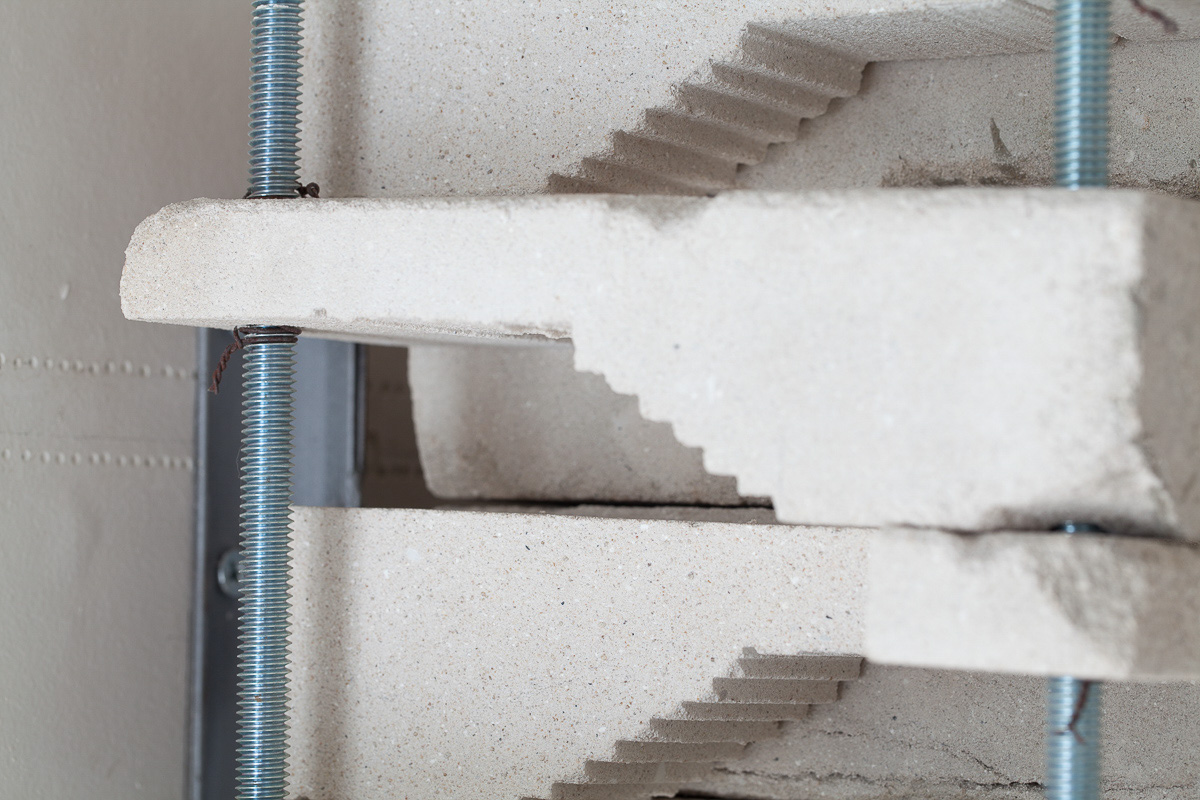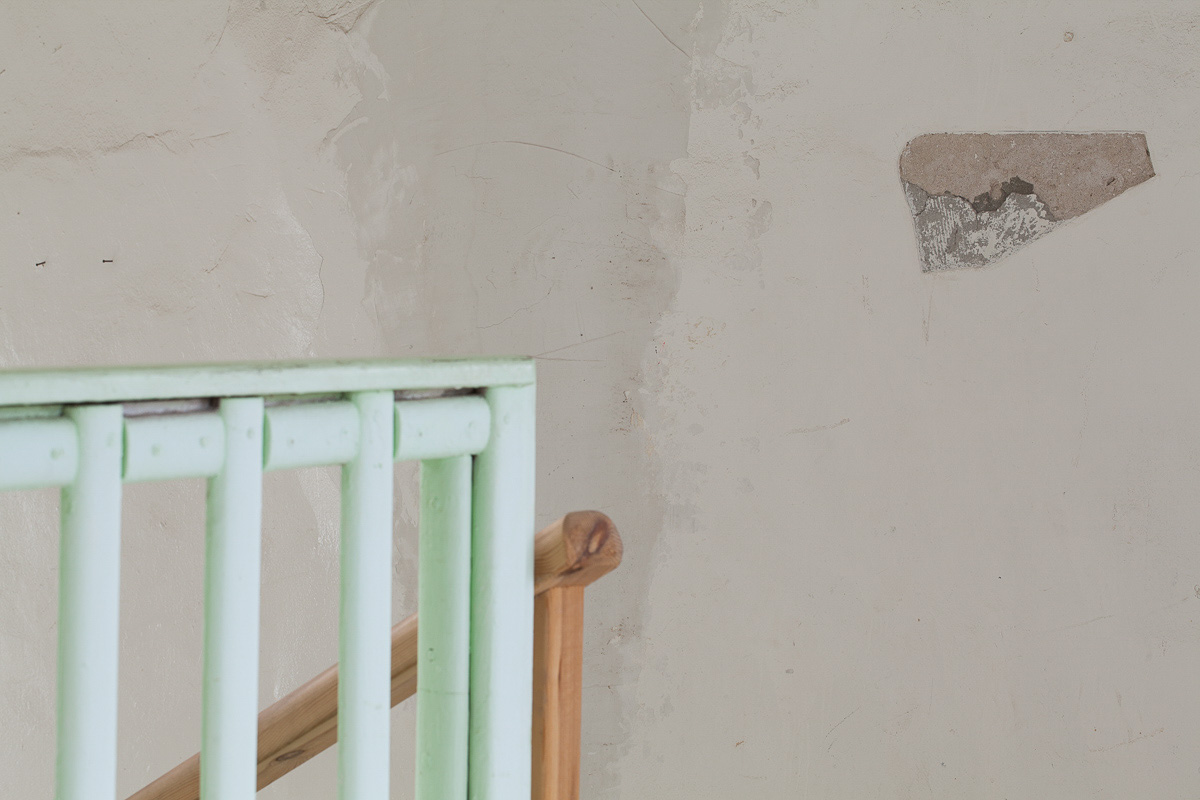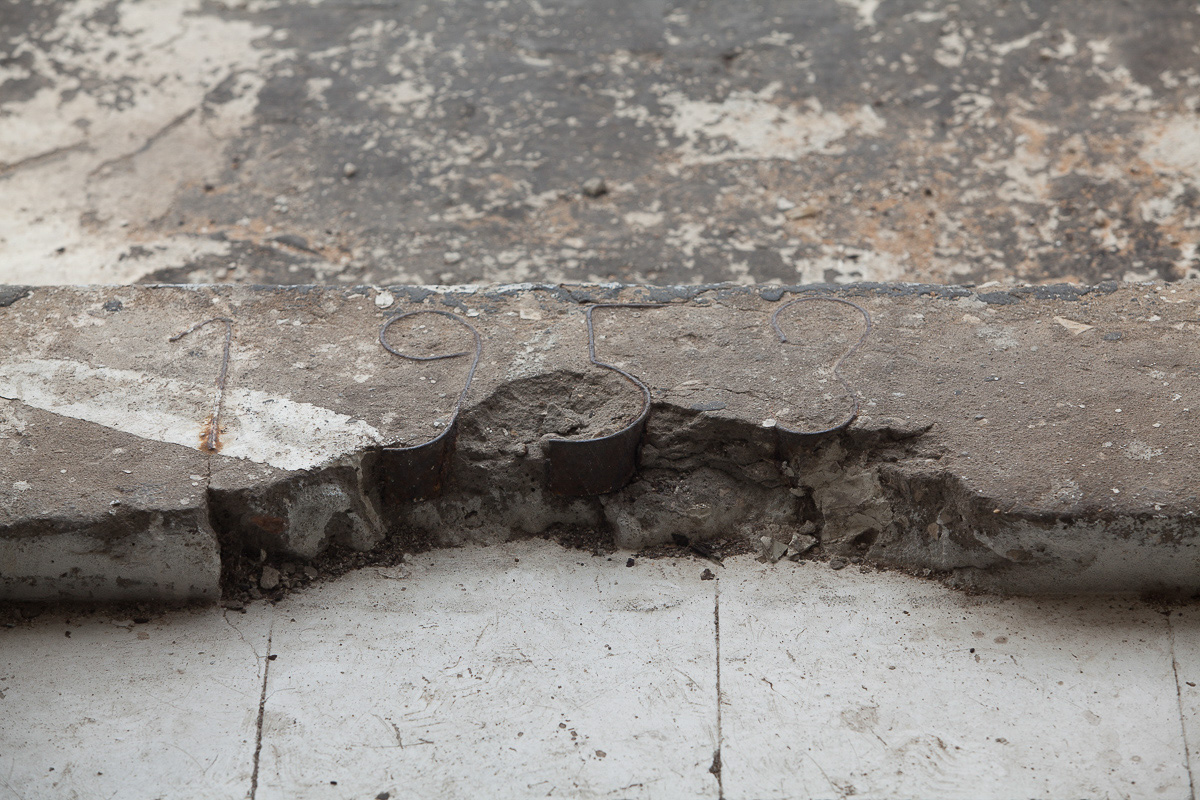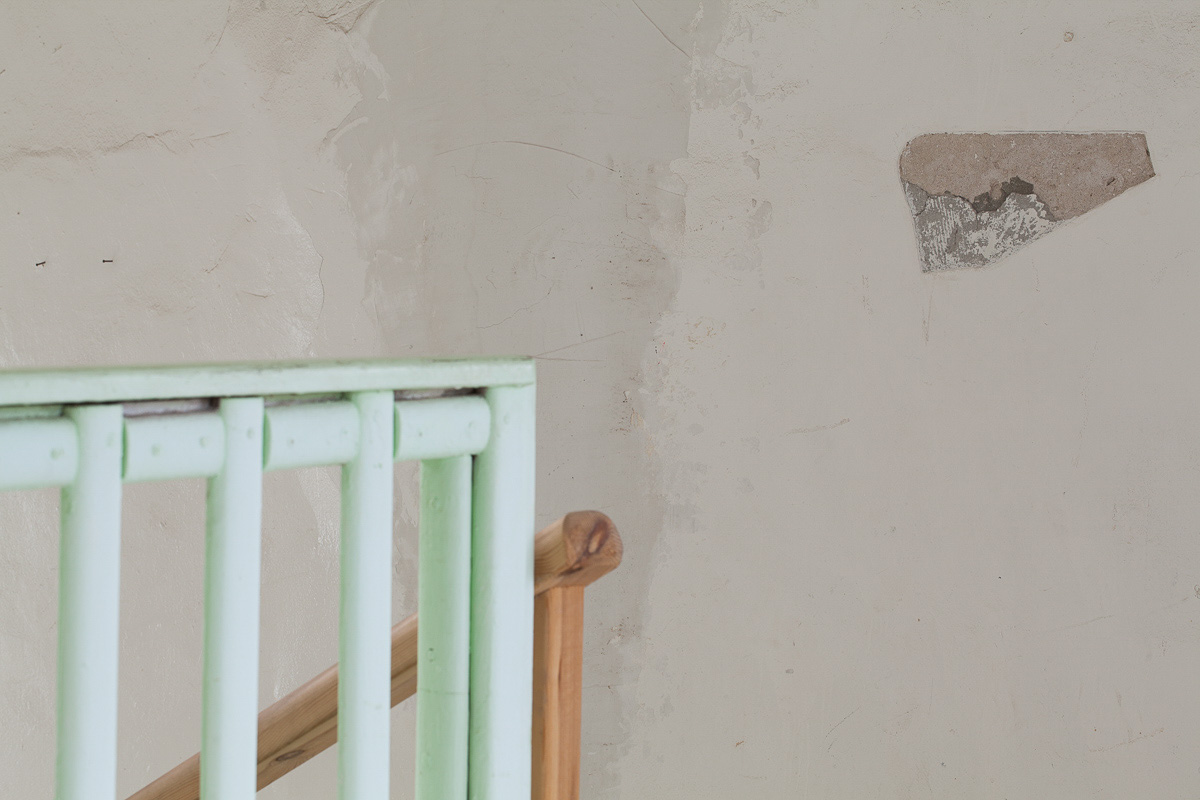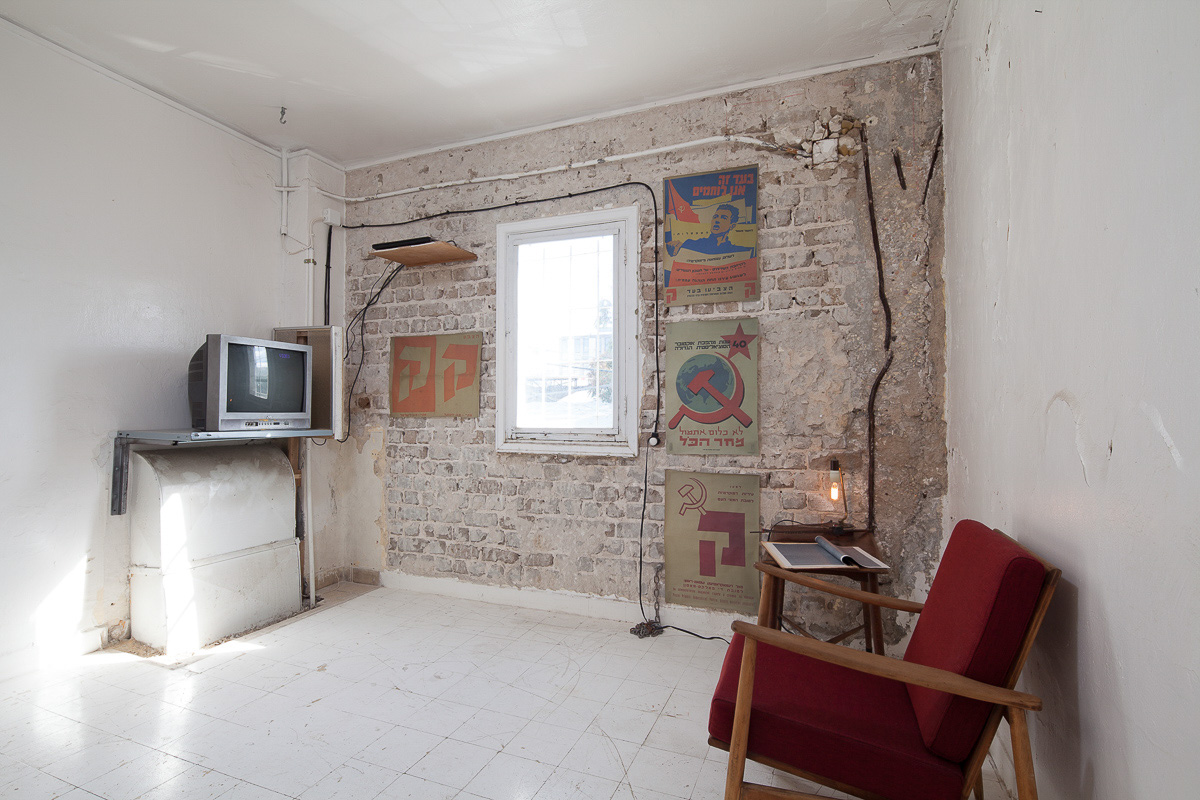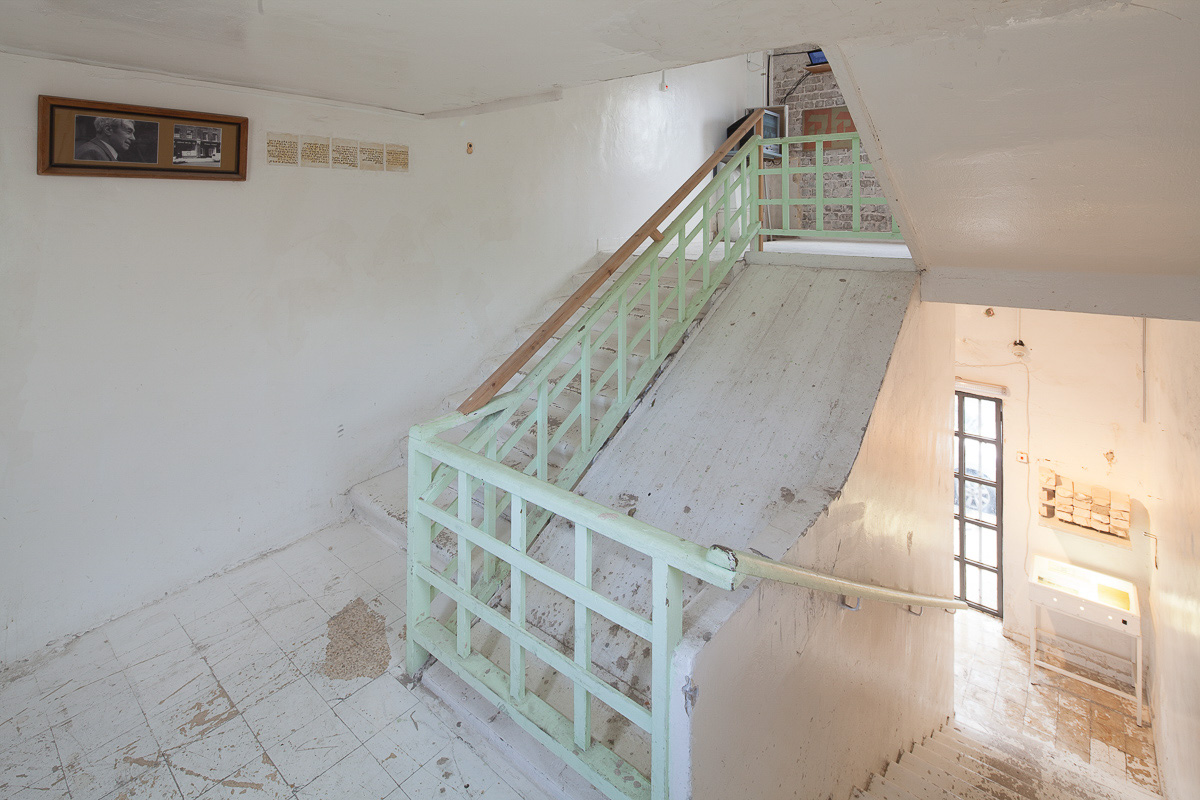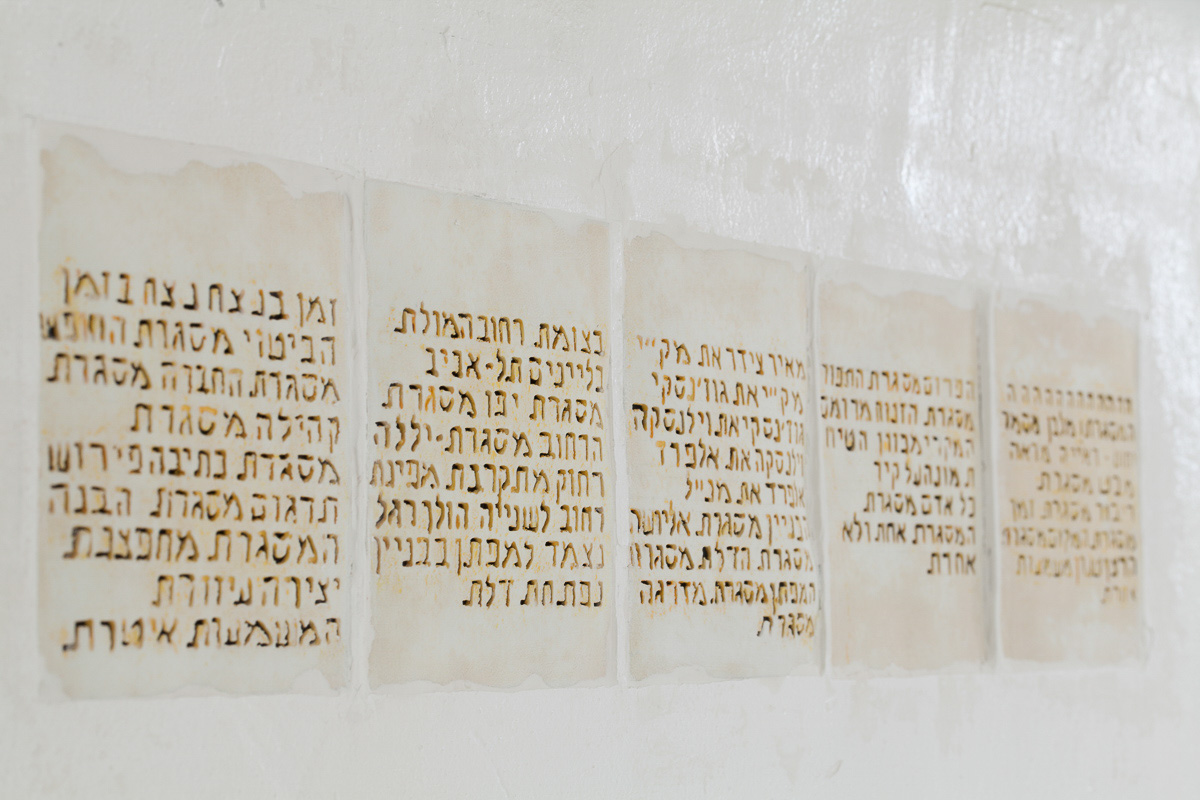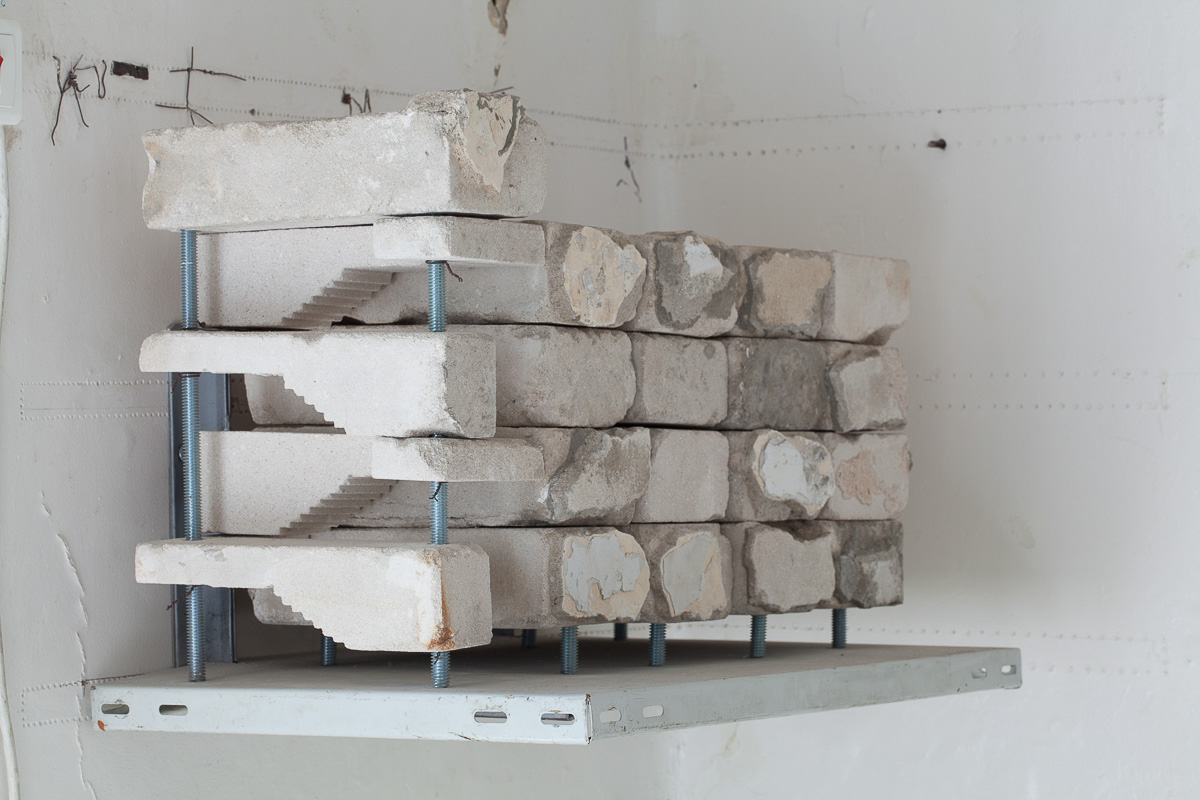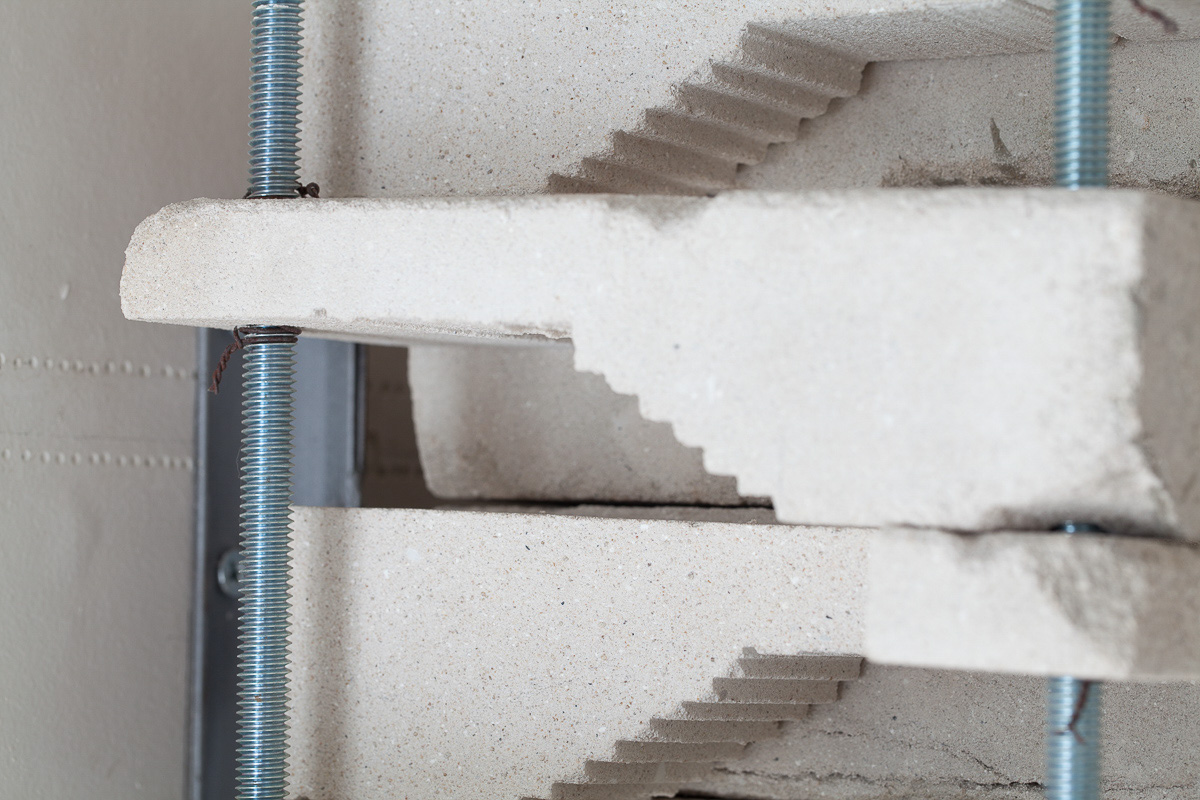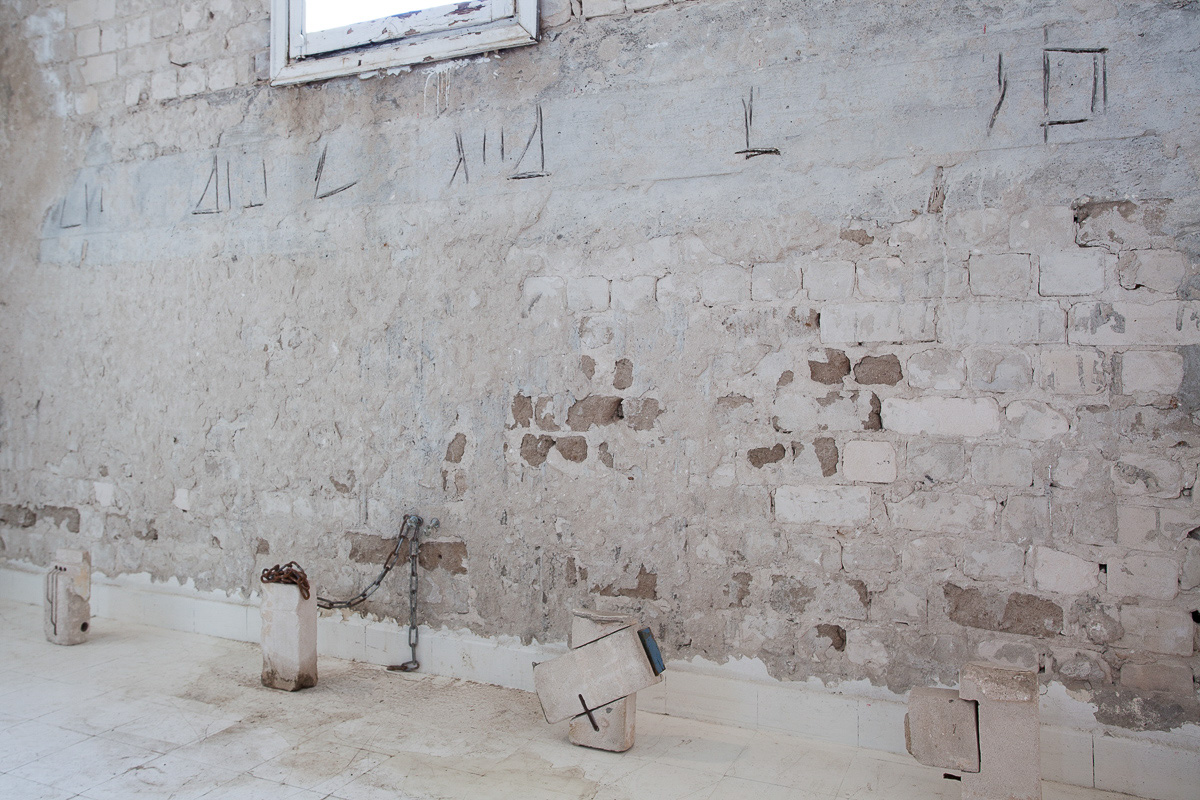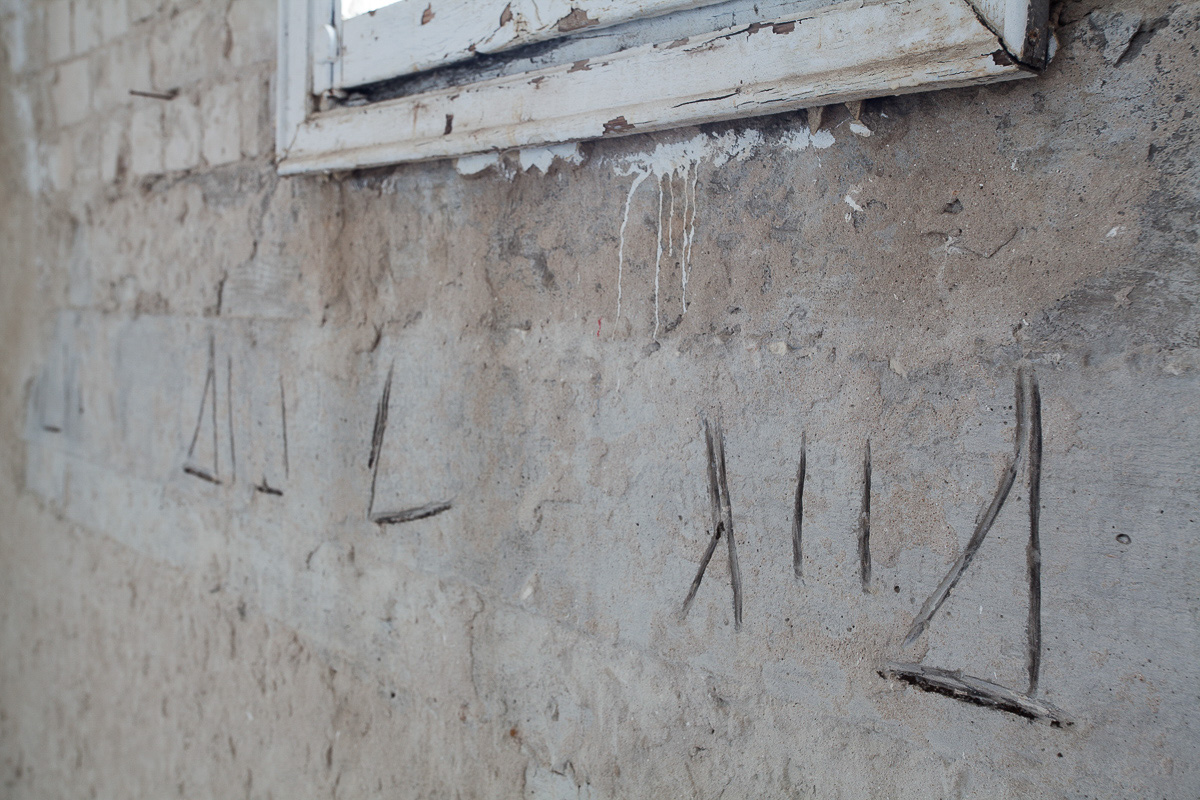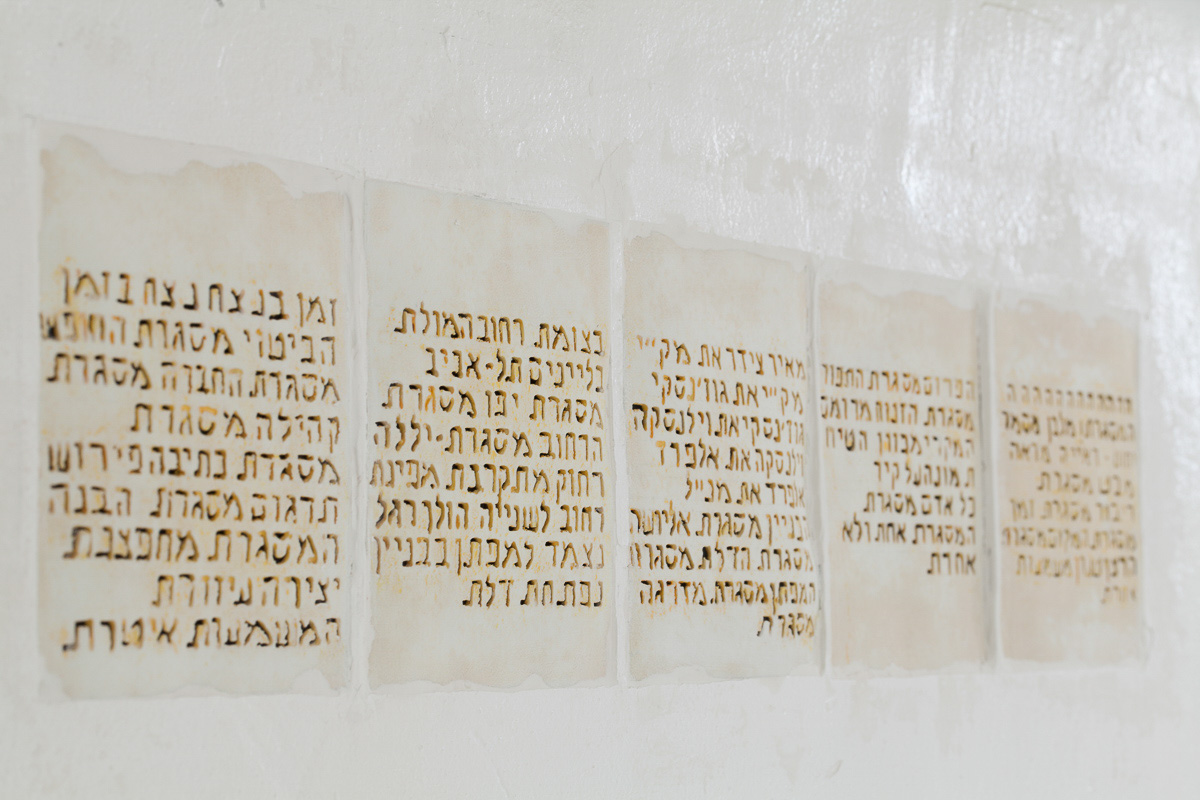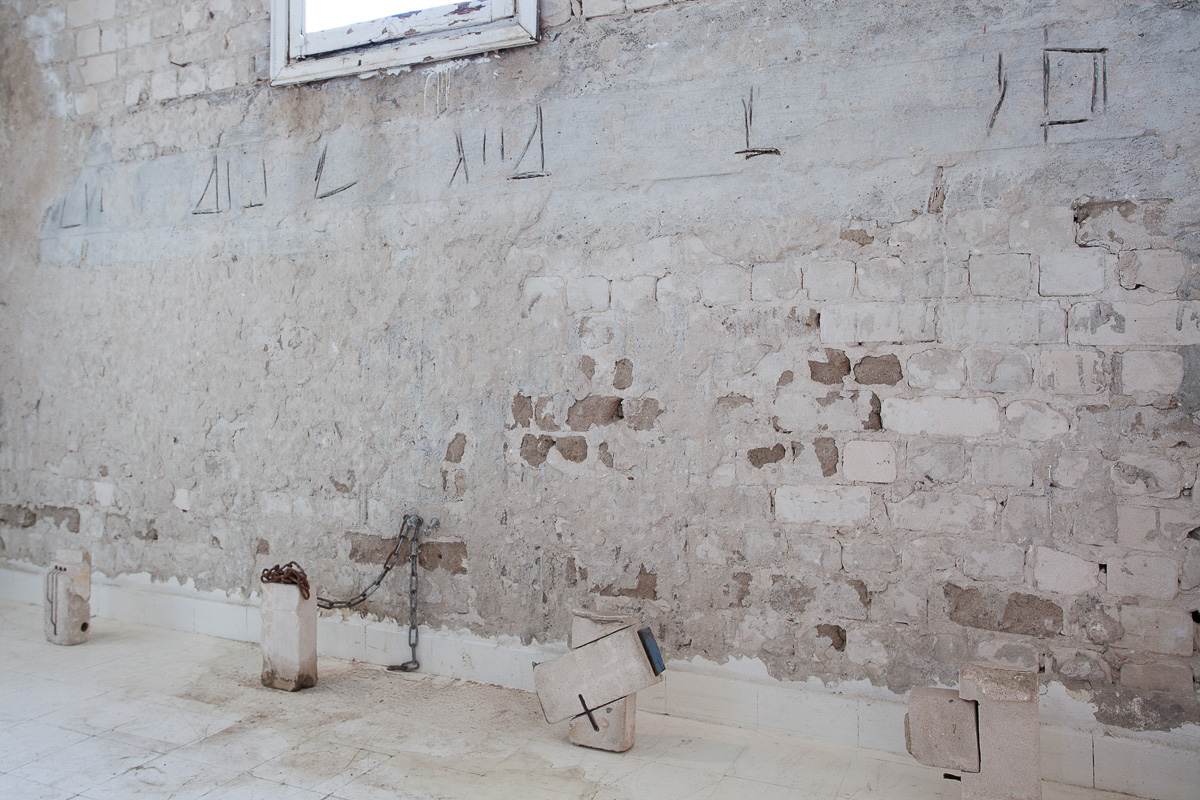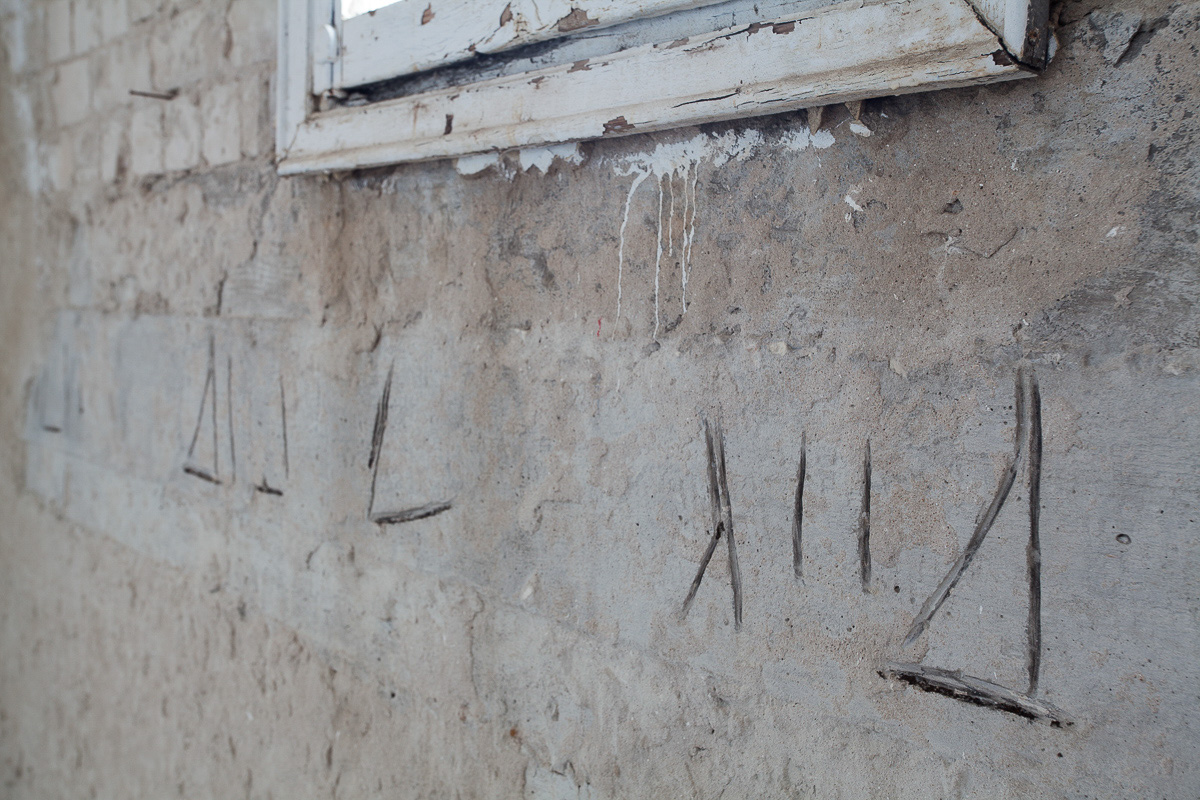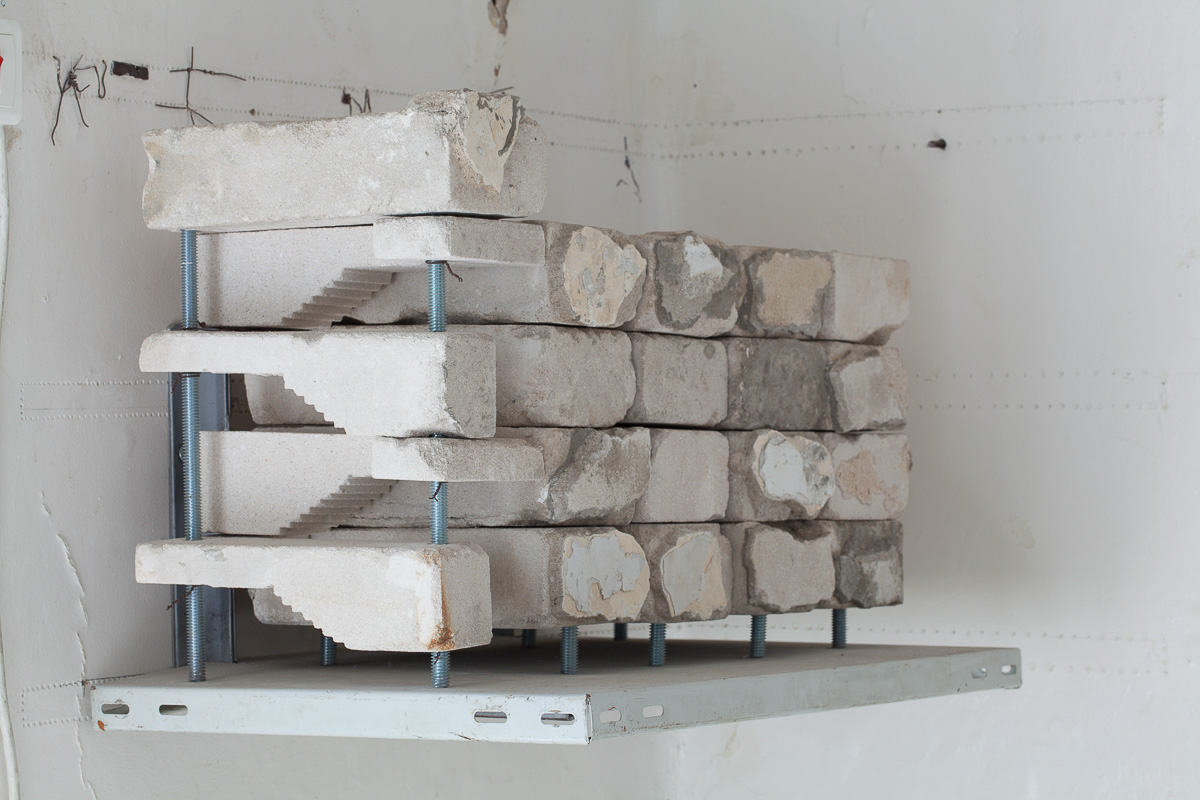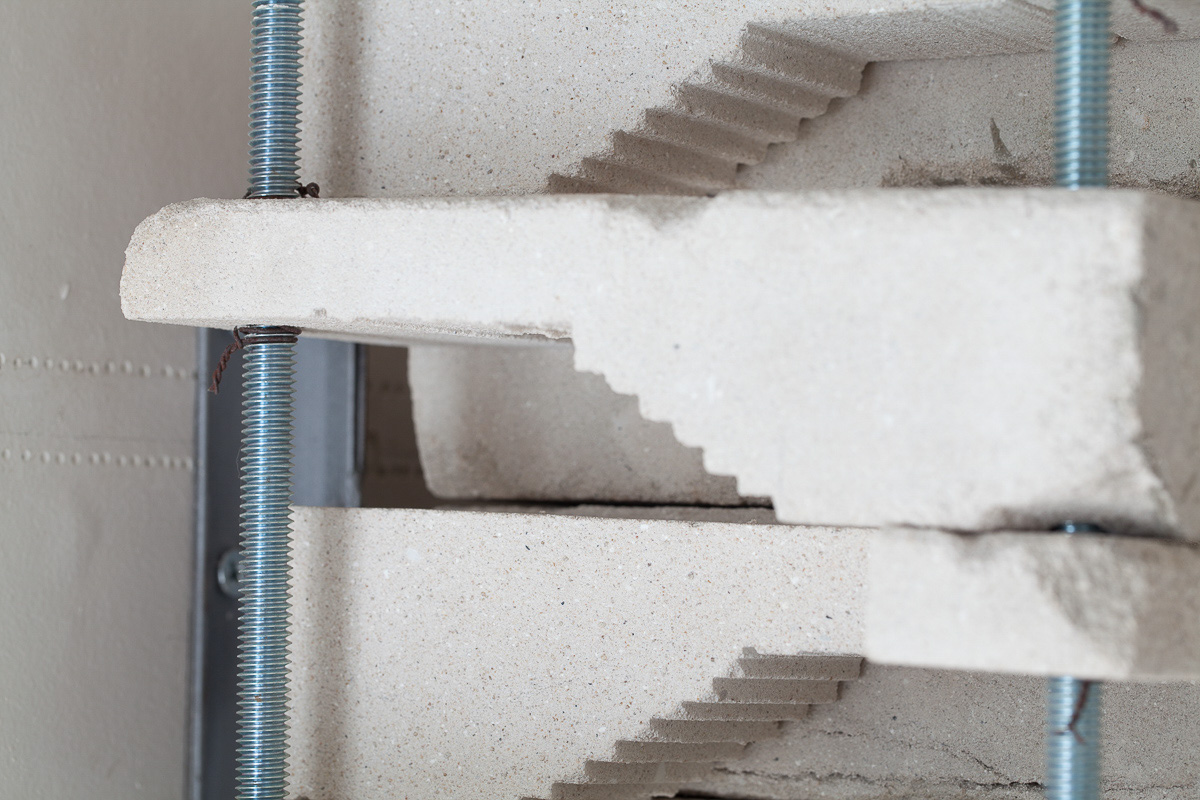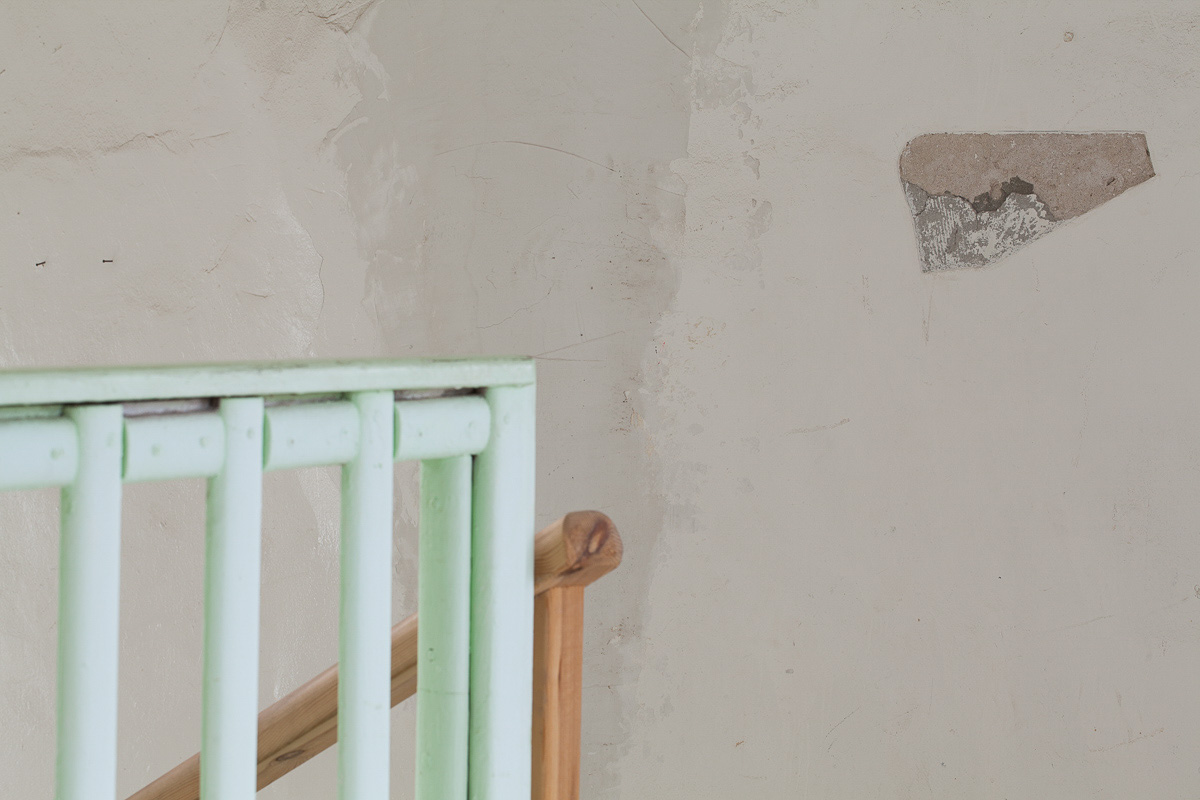 A solo exhibition by artist Roy Fabian, which will exhibit real and fictitious displays from the structural and human history of the gallery's building.
Roy Fabian is an architect, a town planner, and urban culture researcher. His research examines the history of the city of Tel Aviv - Jaffa while taking an interdisciplinary position. He examines the perceptions of space and significance of space through artistic methods while examining the normative social boundaries.
The exhibition, based on a research process, is using the staircase of Alfred Institute as a raw material and as a subject for study and review. The Journey begins with Le Corbusier's modern prototype, 'Maison Dom-Ino', gathers scraps from the past and focuses on the key figures during the years the building served as a house for the Central Committee of the Communist Party of Israel. The past is used as a narrative framework, which charges the building with meaning.
On Saturday December 12 at 12:00 a symposium will be held on the Communist Party and the Freedom of Expression with the attendance of Tamar Guzansky, Dr. Ilana Kaufman, attorney Mibi Mozer and Dr. Eran Guter.
During the "Ohavim Omanut" weekend events, additional tours will take place in the exhibition:
Thursday Dec 25, 7:00 pm
Friday Dec 26, 1:00 pm
Saturday Dec 27, 15:00
On Saturday December 27 at 4:00 pm a screening of the film on the Communist Party "Old World Destroyed to the Ground" with the film's creator Hagar Kot.