LINK IN BIO
Maya Perry / Omer Even Paz
Curator: Lior Zalmanson
20.12.2018 - 26.01.2019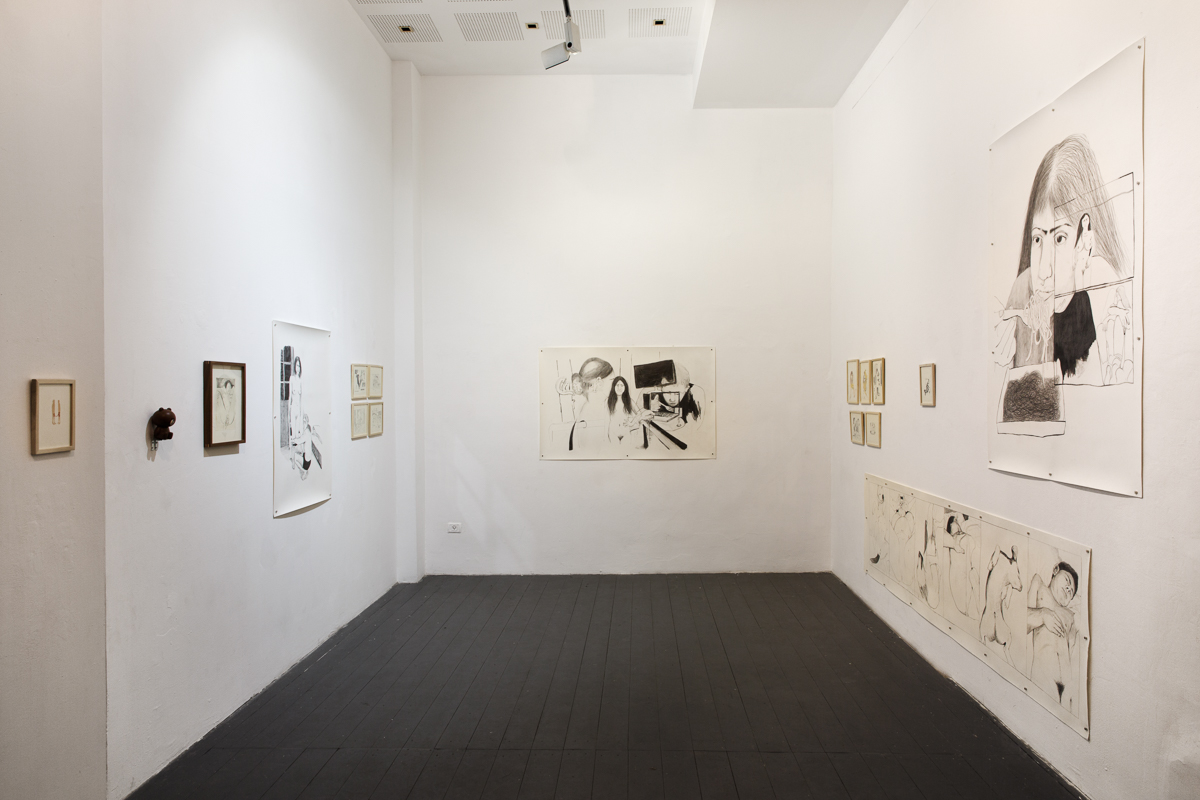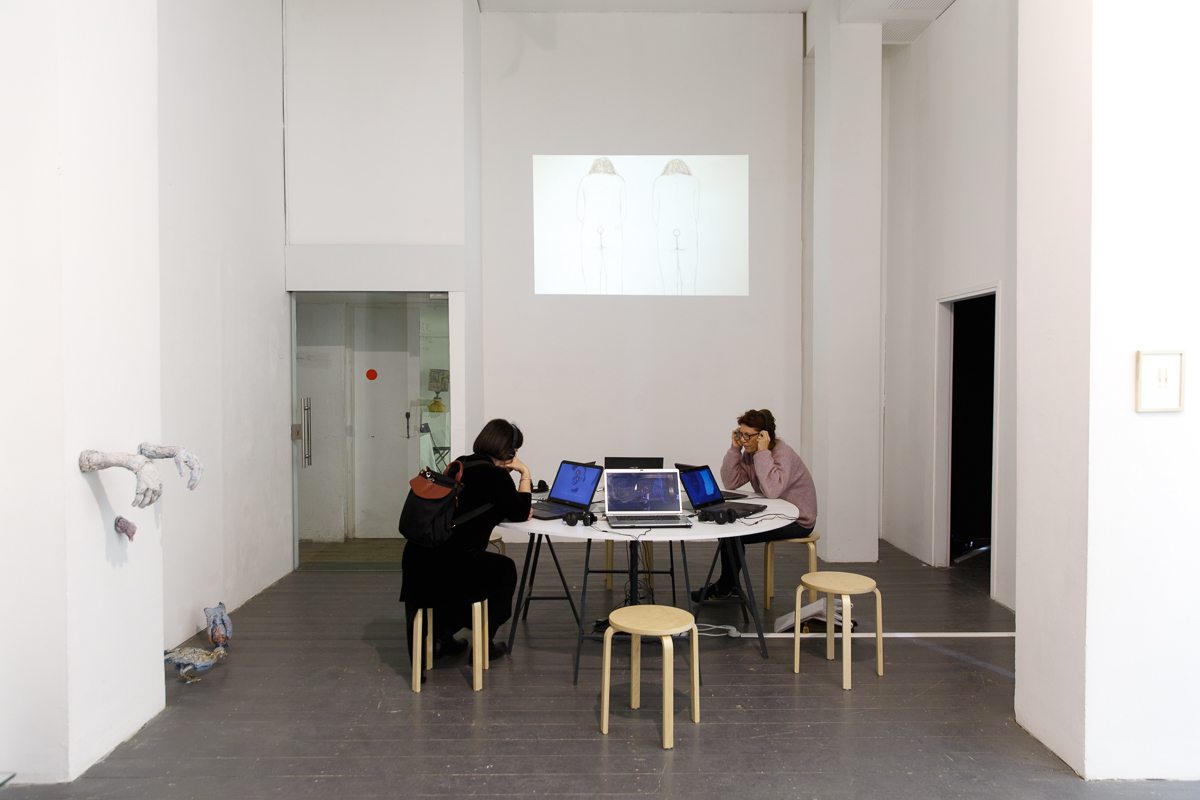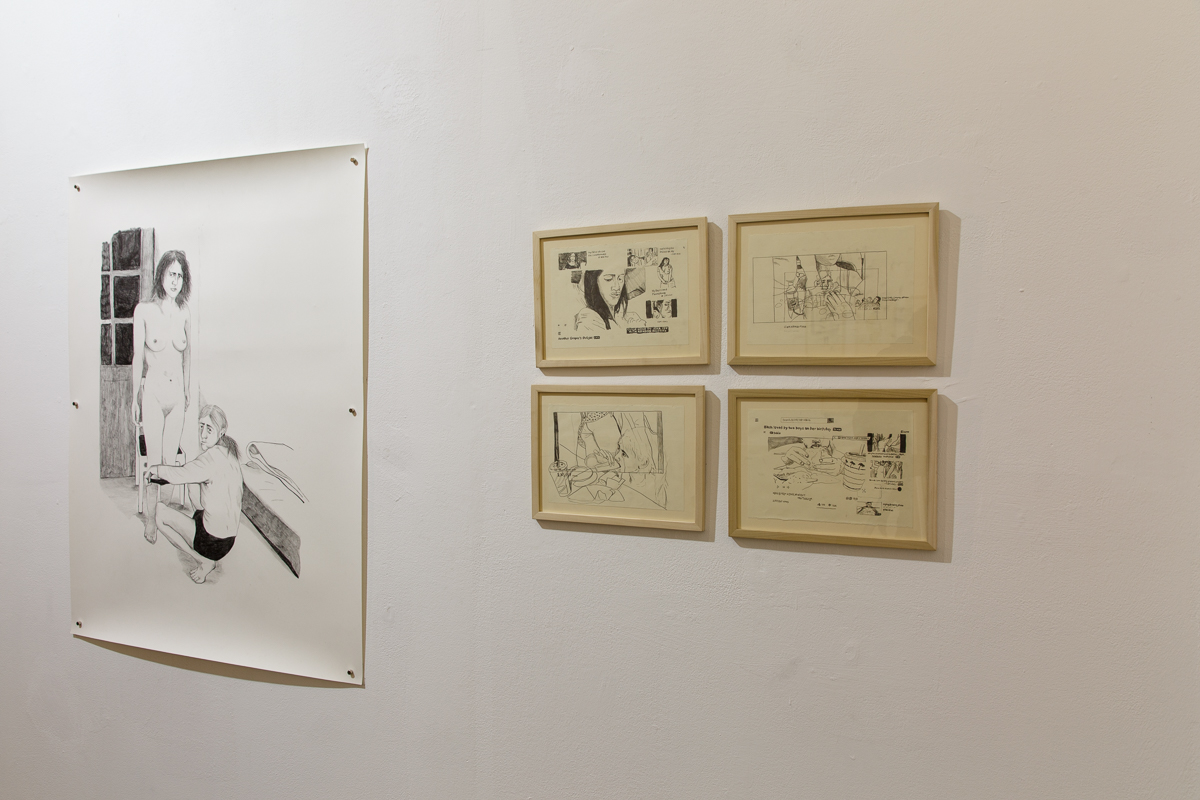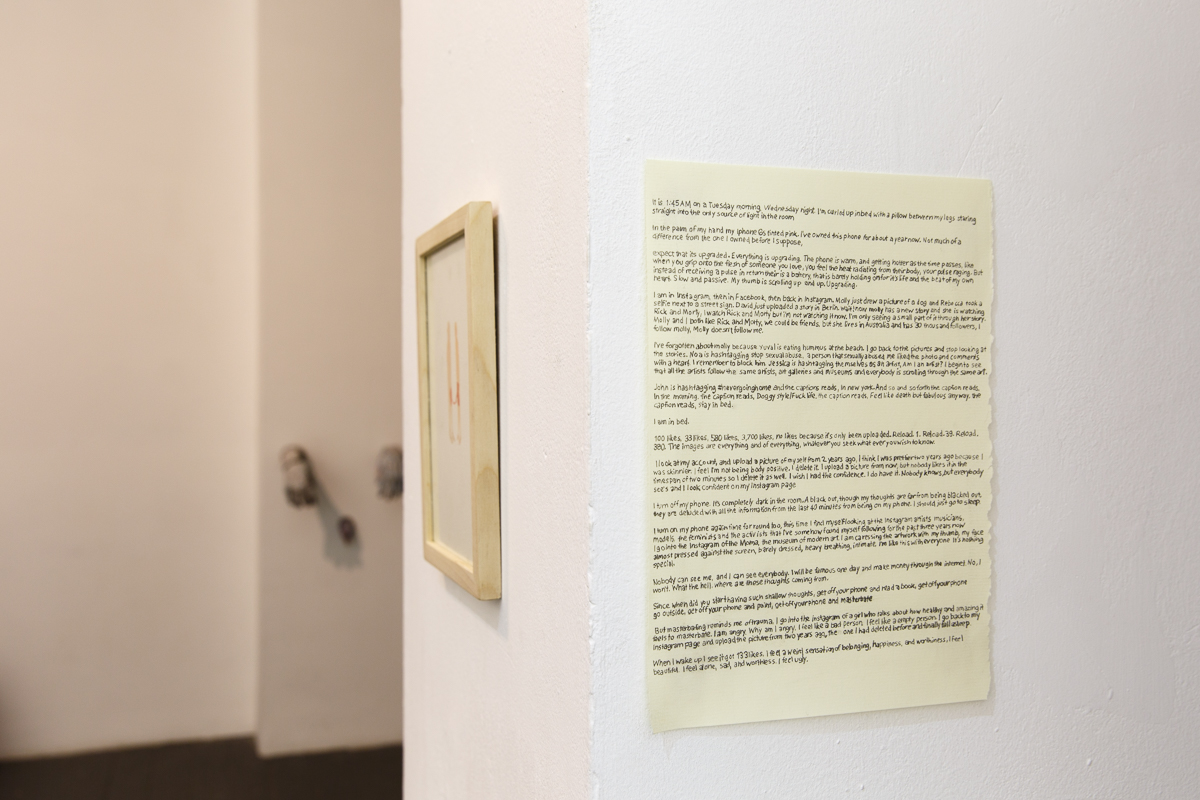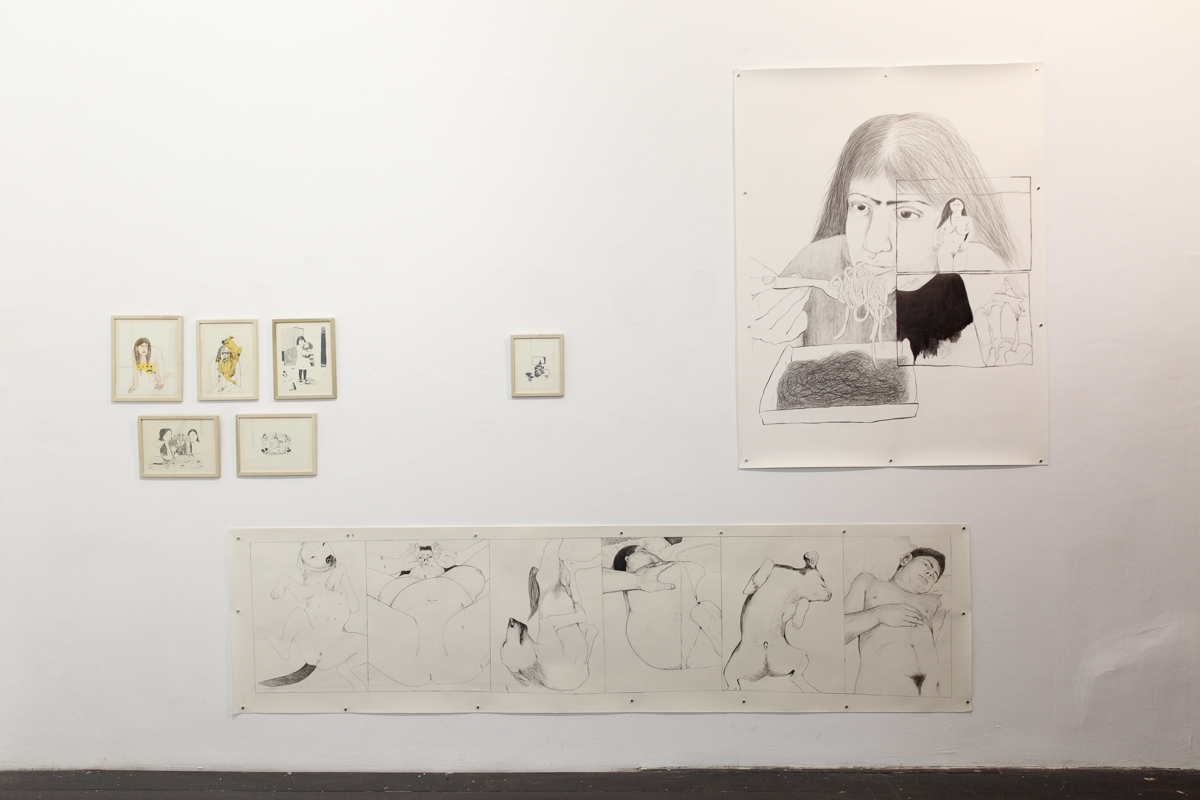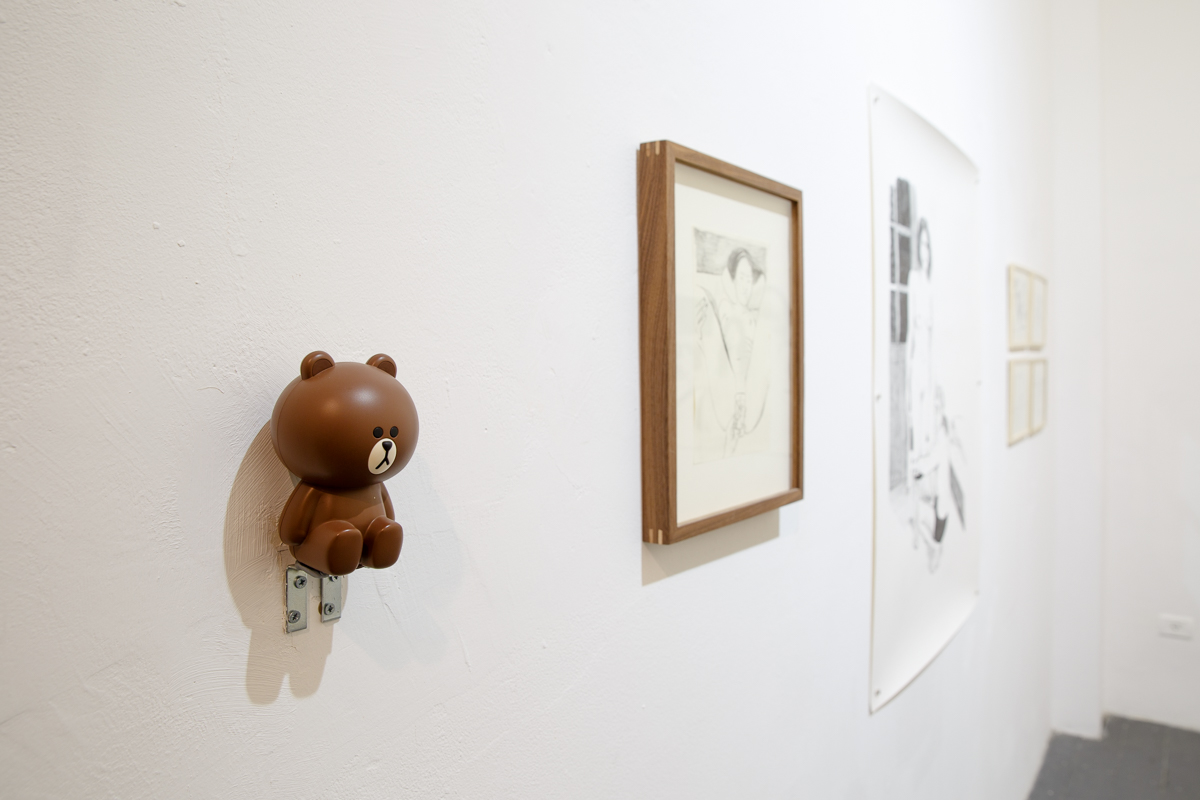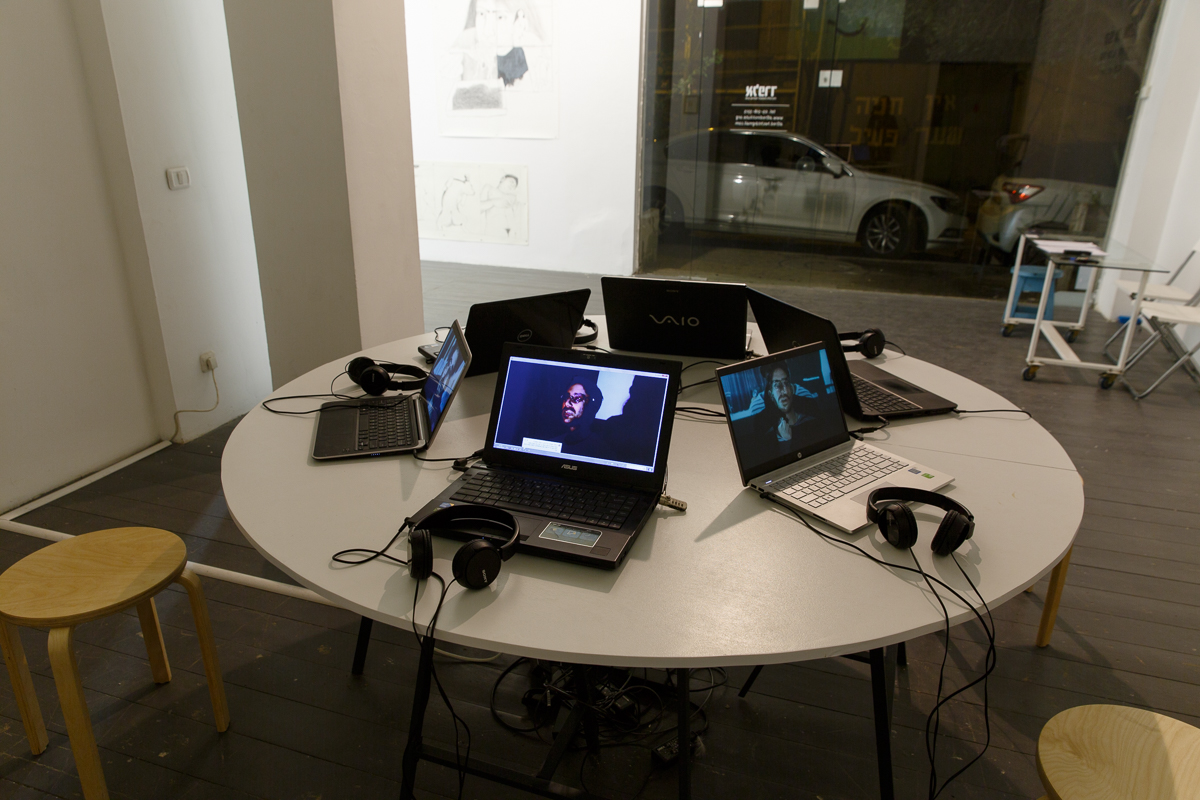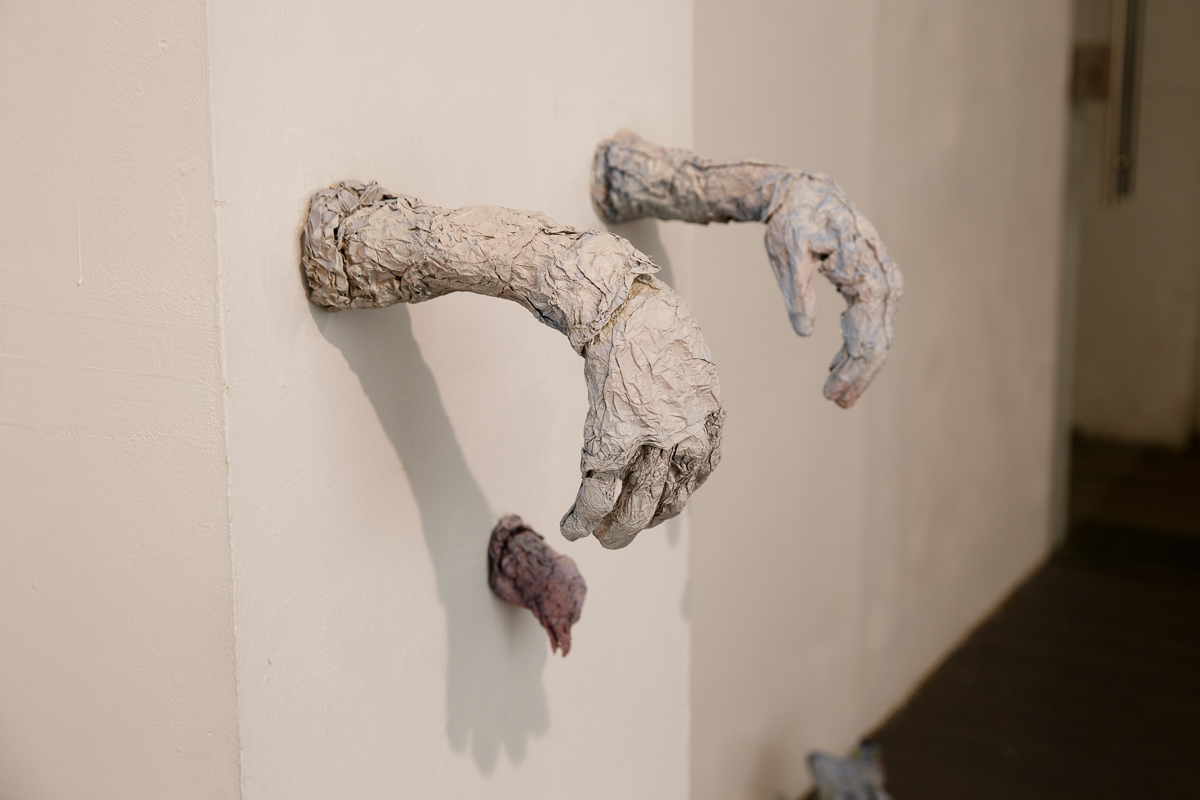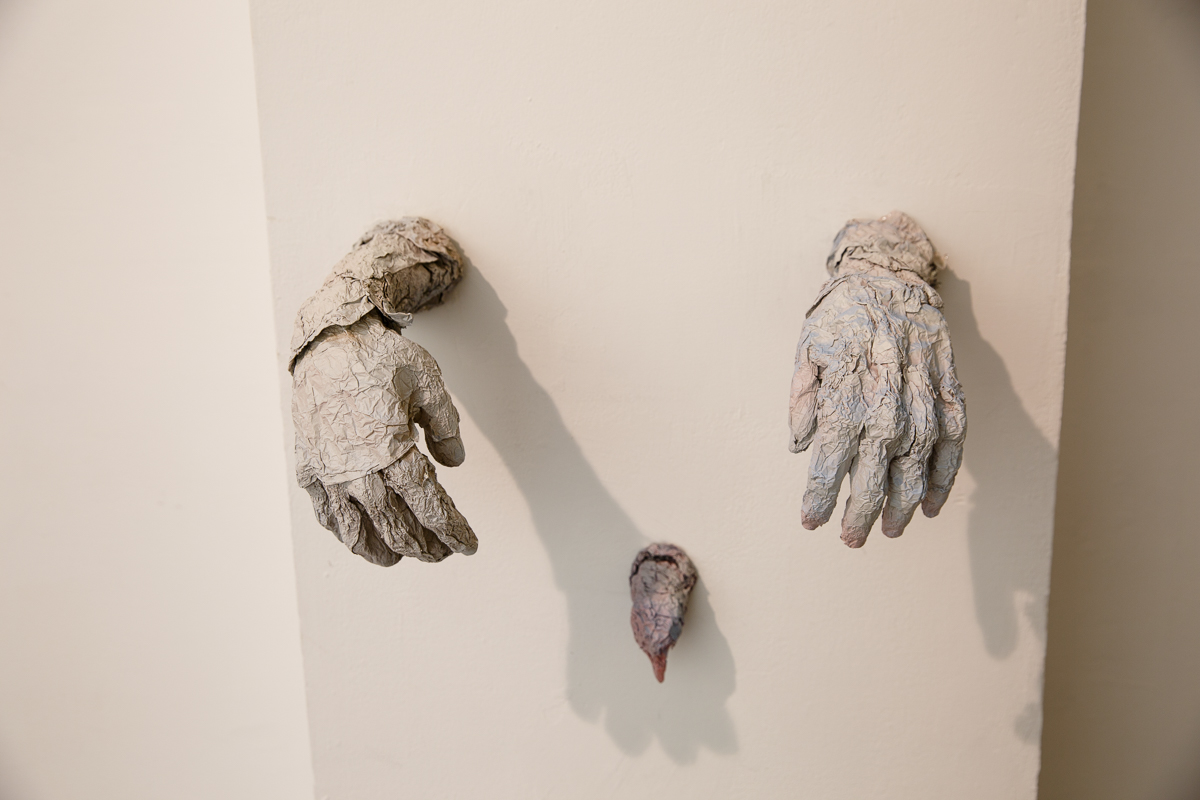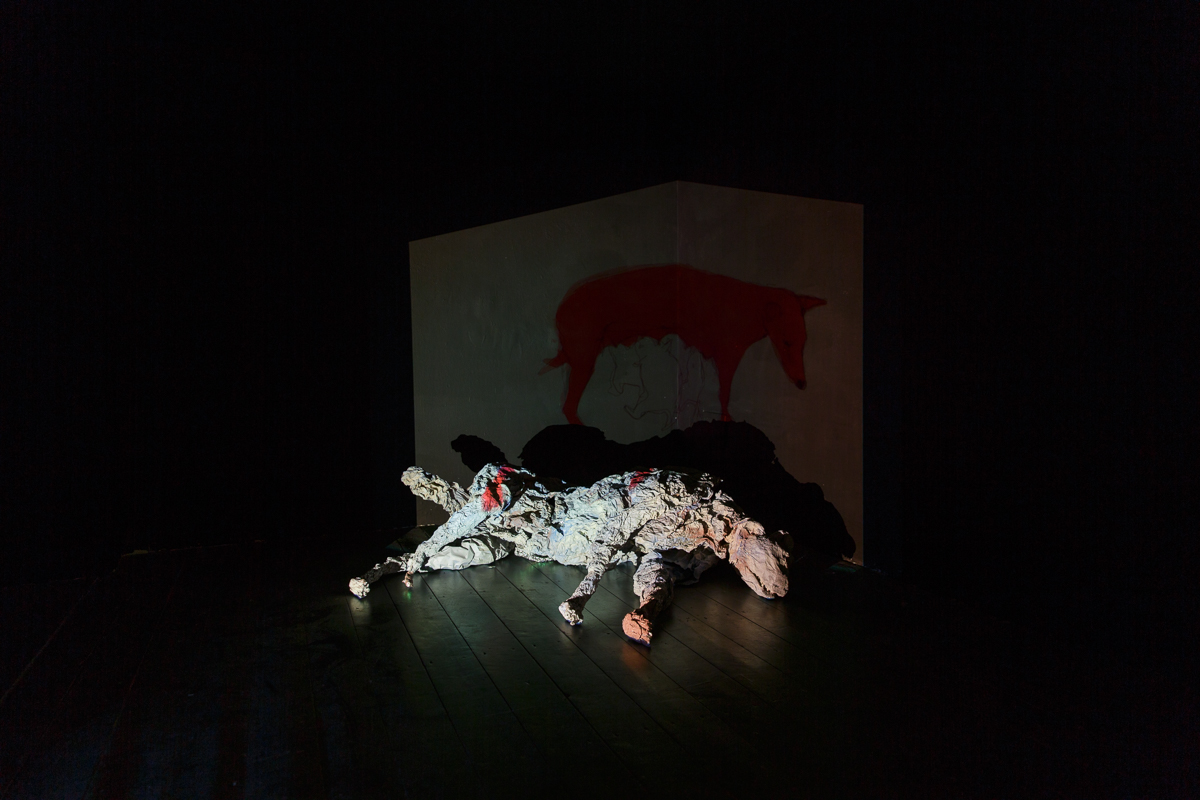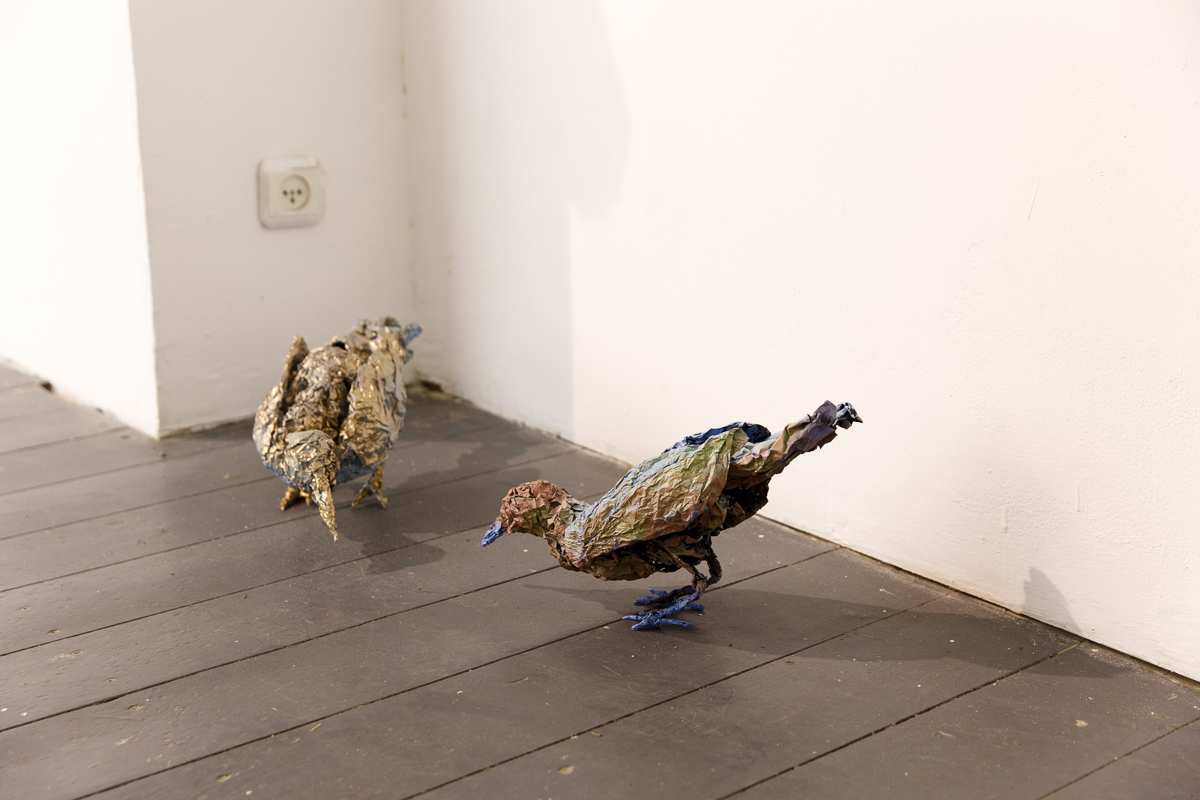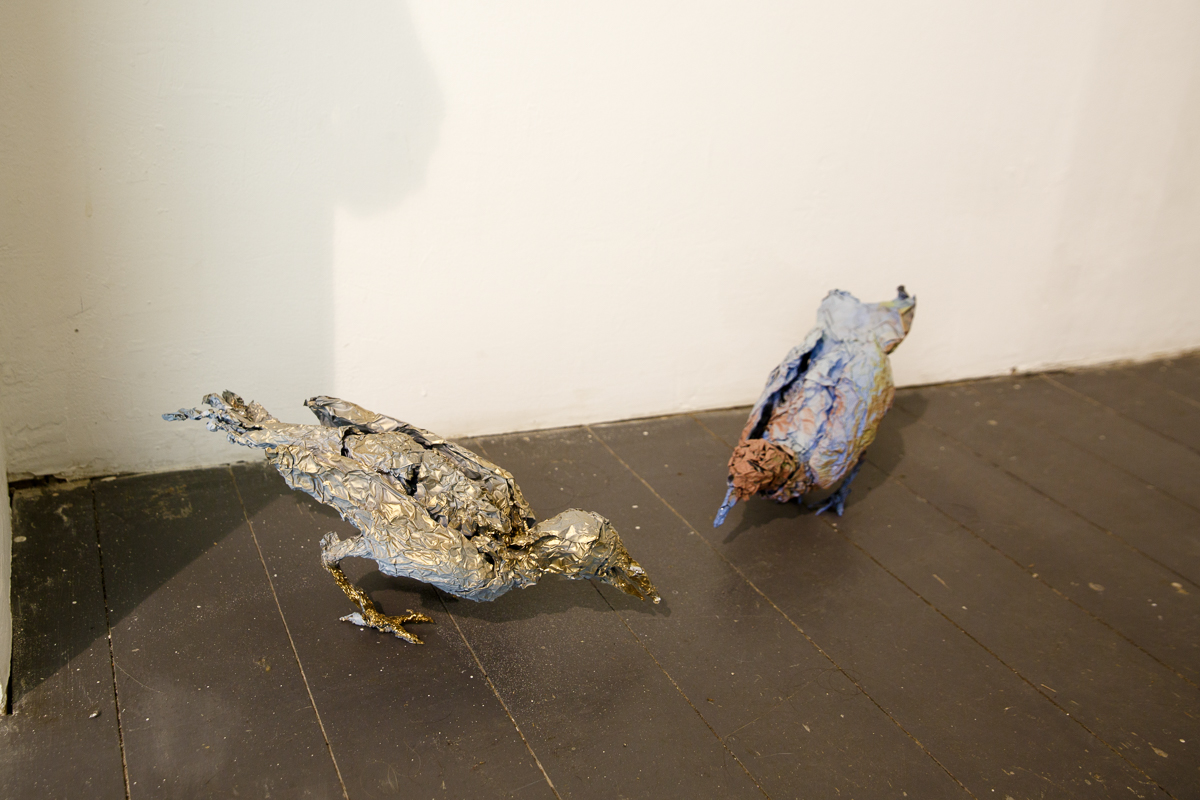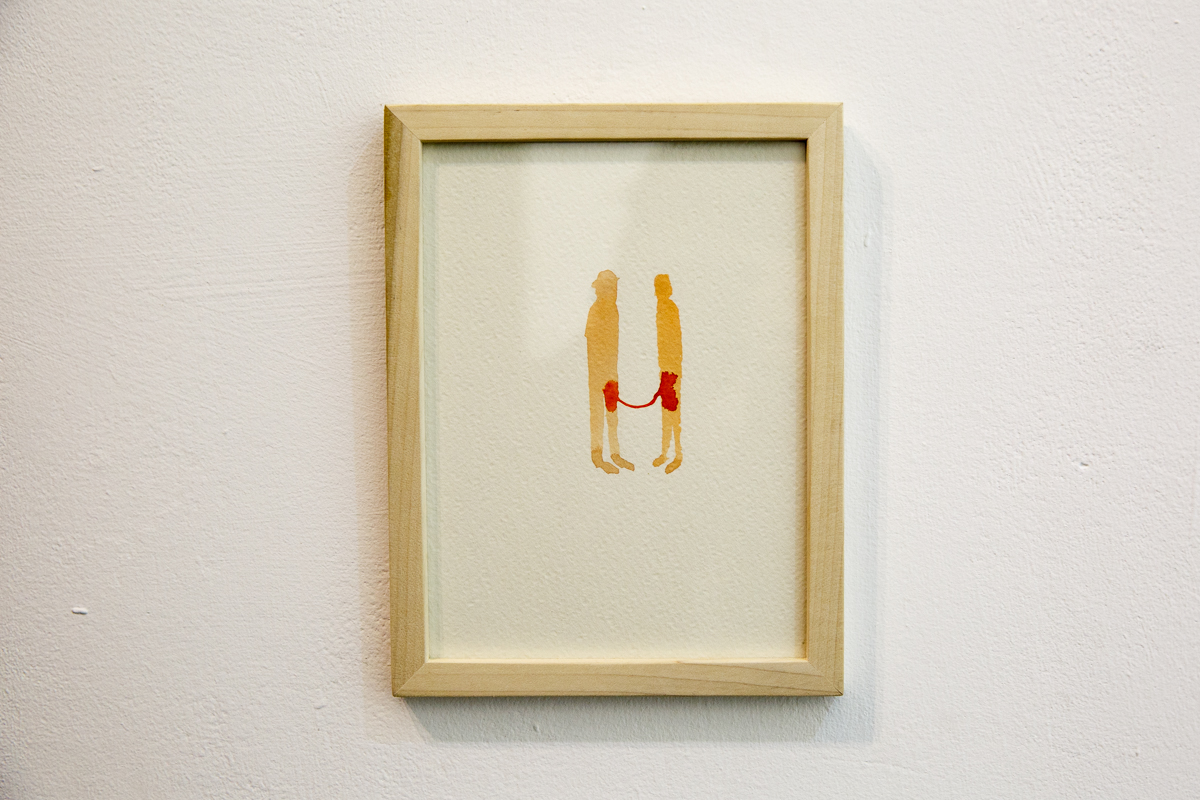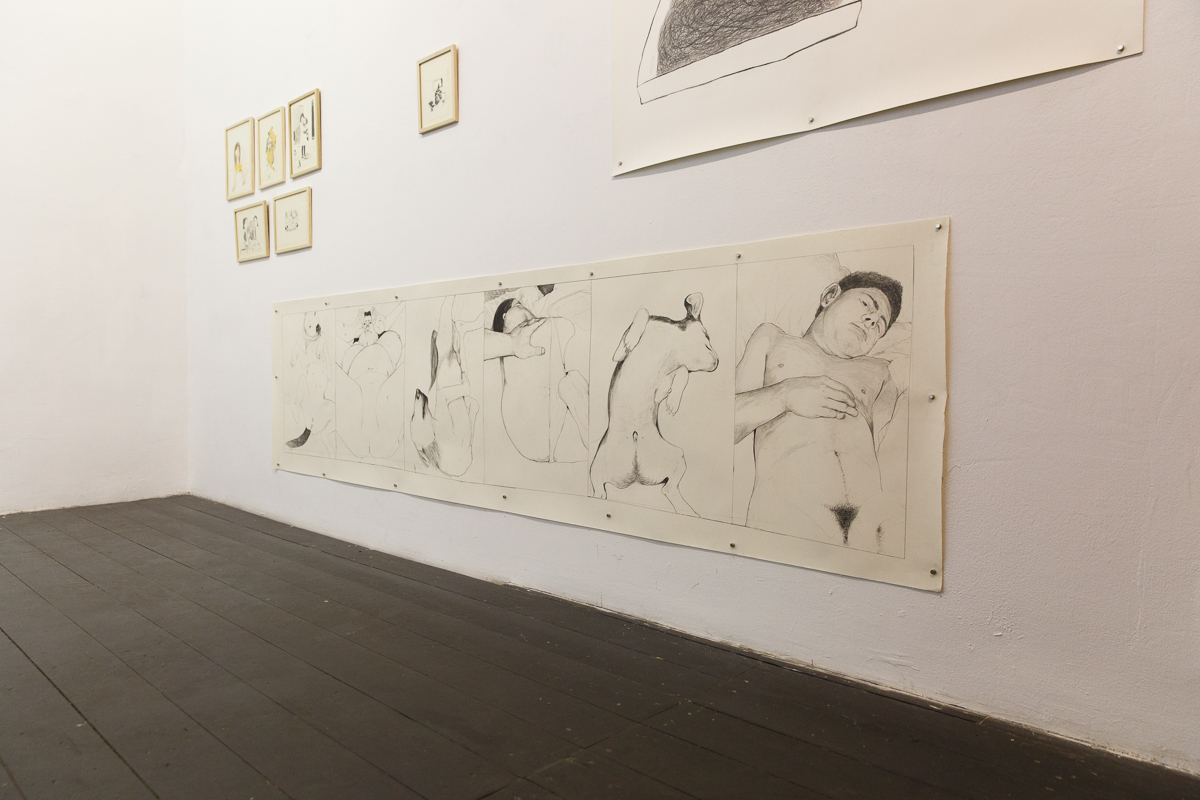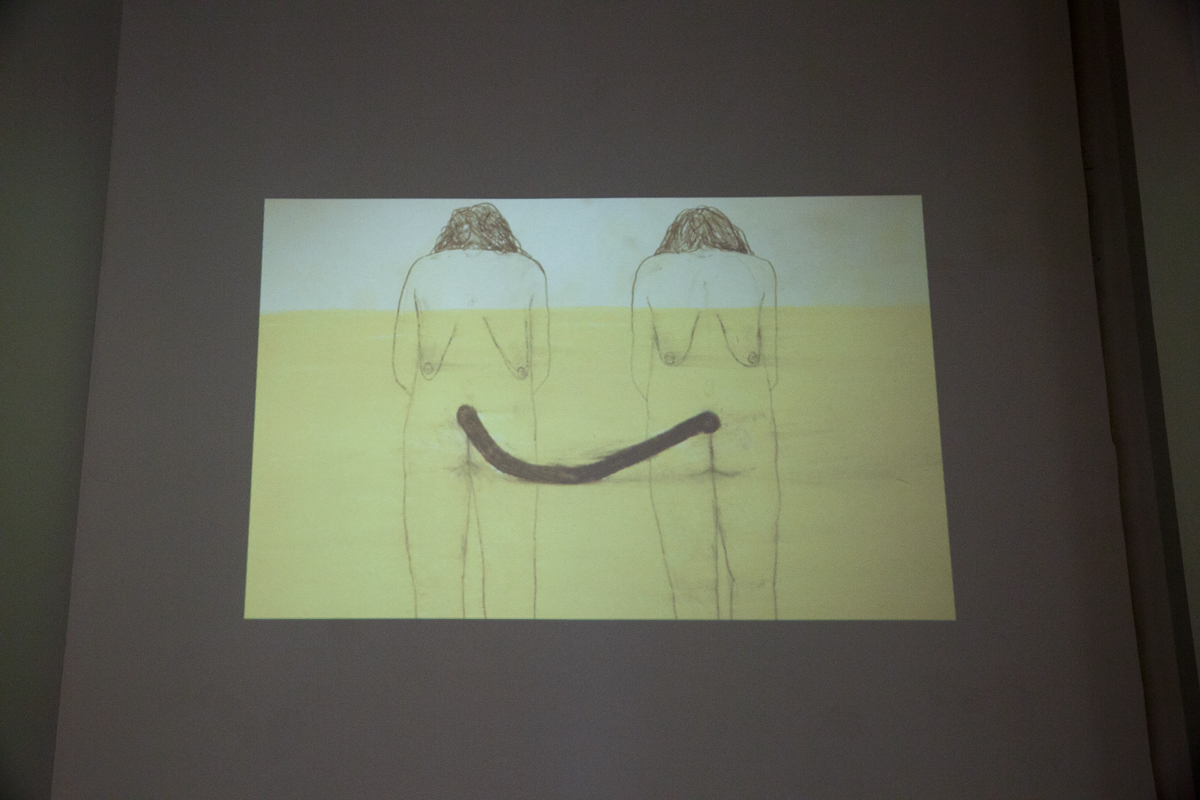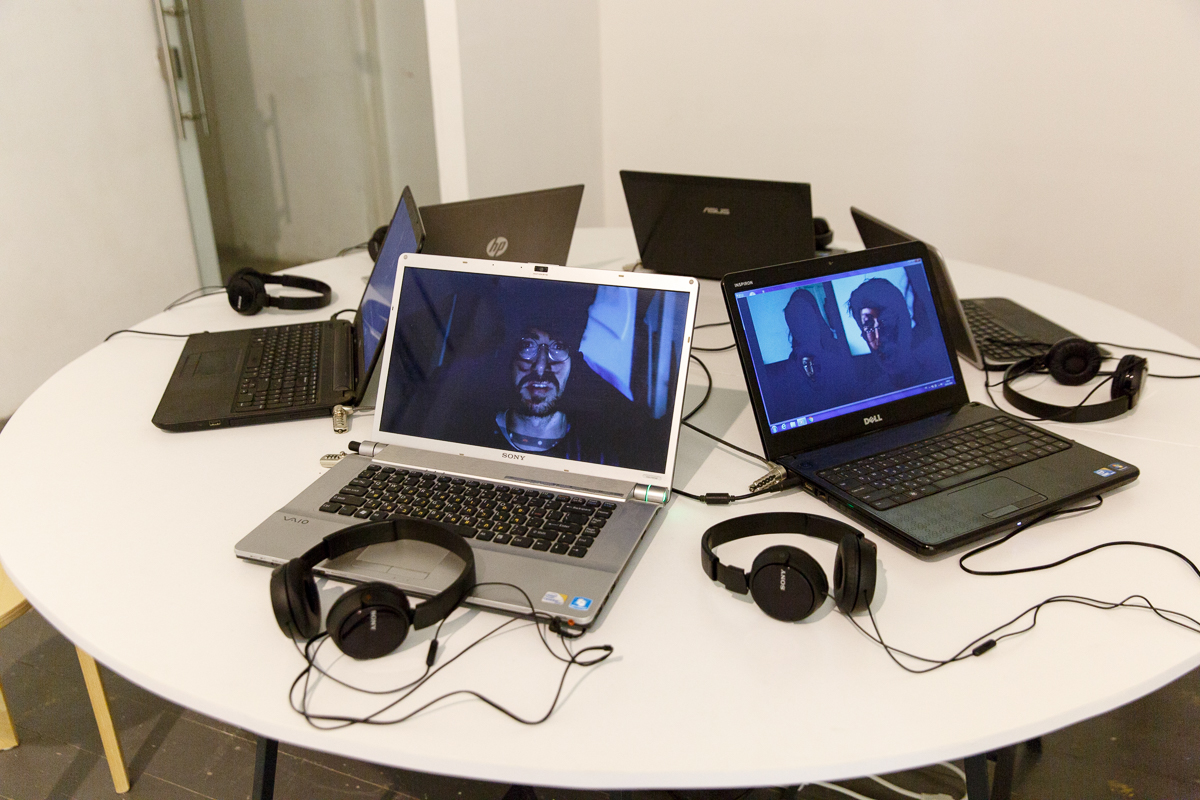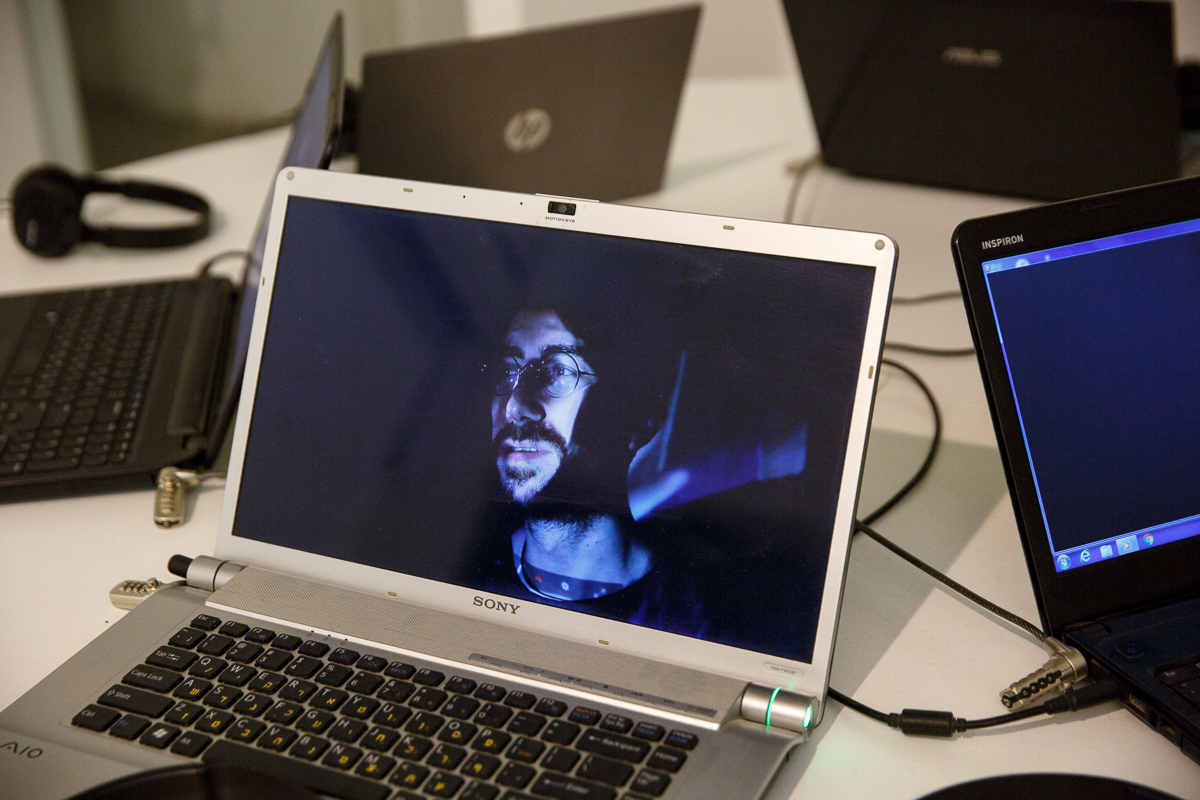 LINK IN BIO
On Thursday, December 20, 2018, a dual exhibition of artists Maya Perry and Omer Even Paz, will open under the title Link in bio, curated by Lior Zalmanson. The exhibition will consist of a video installation, sculptures and drawings.
The existence in front of screen is the starting point in this exhibition. The warm bluish glow of the screens places us in a world where layers of existence can be shed, transformed into abstract beings and merged through a pair of eyes and fingertips into a fluid world. A world in which we are both man and woman, familiar and alien, native speakers or voiceless, detached from ourselves, with existential curiosity and boredom, open and blocked, exposed and protected.
The works of Even Paz and Perry derive from the margins of YouTube, porn sites and from endless video calls. Their materials are sites and texts that have been lost in translation, and in dysfunctional communication and intimacy. From these materials, they create moments that transcend to a strange consolation. The video art, the drawing and the sculpture are made of layers of matter and narrative, stacked on top of each other, which produces exposure rather than concealment.
The video installation by Even Paz, titled Interstitial Space, consists of six Skype conversations in which six different characters converse with the artist while projected on his face. He wears them and they take over his body. Instead of talking to each other, they speak to themselves as one body, with two characters playing both the role of the inquirer and the role of the respondent. In these conversations, there is neither listening nor dialogue but complete assimilation into each other. The occurring monologue opens up the possibility of multiple selves, a narrative of a merged self which is not bounded to a single history or a single body.
Perry will exhibit a series of small drawings alongside several large-scale drawings. The drawings are composed of bodies from porn sites that merge into mukbang video-blogs and a figure that is a type of a self-portrait. The body of the character becomes the central theme of all the worlds that are added to it as layers from the screen. In addition, the body image is fused with animal and instruments, thus create moments of intimacy and anxiety.
Omer Even-Paz sculptor and a multimedia artist. Lives and work in Berlin. Graduate of Chelsea College of art (UAL), London 2017 Exhibited and performed in England, Germany and Israel. Solo shows including Punktum Gallery, London (2017) and Bezalel7, Jerusalem (2014). Performed in HZT and Weisensee, Berlin (2016), TateX, Tate Modern, and Triangle Galley (2016), London and the 8th PrintScreen Festival for Digital Art, Holon. Group shows including 43 Inverness Street Gallery (2015), Pi Artworks (2016), London, and other group exhibitions.
Maya Perry is an artist and musician, based in Tel Aviv and New York City. Graduate of Minshar School of Art, Tel Aviv (2017). Her work is based mainly, but not solely on drawing and animation. in her woks she deals with the effects new media cultures has on our physical form, perception, trauma and sexuality.
Vision and Failure – Annual Theme for 2018
Link in bio will be the tenth and last exhibition of 2018, which will consist entirely of exhibitions revolving around the theme 'Vision and Failure'. By dealing with the chosen subject, Alfred Gallery seeks to expand the field of meanings that are embedded between the words vision, success, failure, intent and improvisation, raise questions about the factors that define these concepts, and break up centers of power.
In the series 'Vision and Failure', Alfred Gallery seeks to examine the possible opportunities inherent in failure: experimentalism, fragility, weakness, indecision, confusion. Alfred Gallery seeks to direct the spotlight to daring and risk taking activities inherent in the word failure. This is in order to present additional nuances in the experience of art making and the observing experience.