Heka
Bianca Eshel Gershuni / Arava Assaf / Hadar Mitz /
Shany Pri-Ness / Lior Schur
Curator: Lior Schur
21.02.2019 - 22.03.2019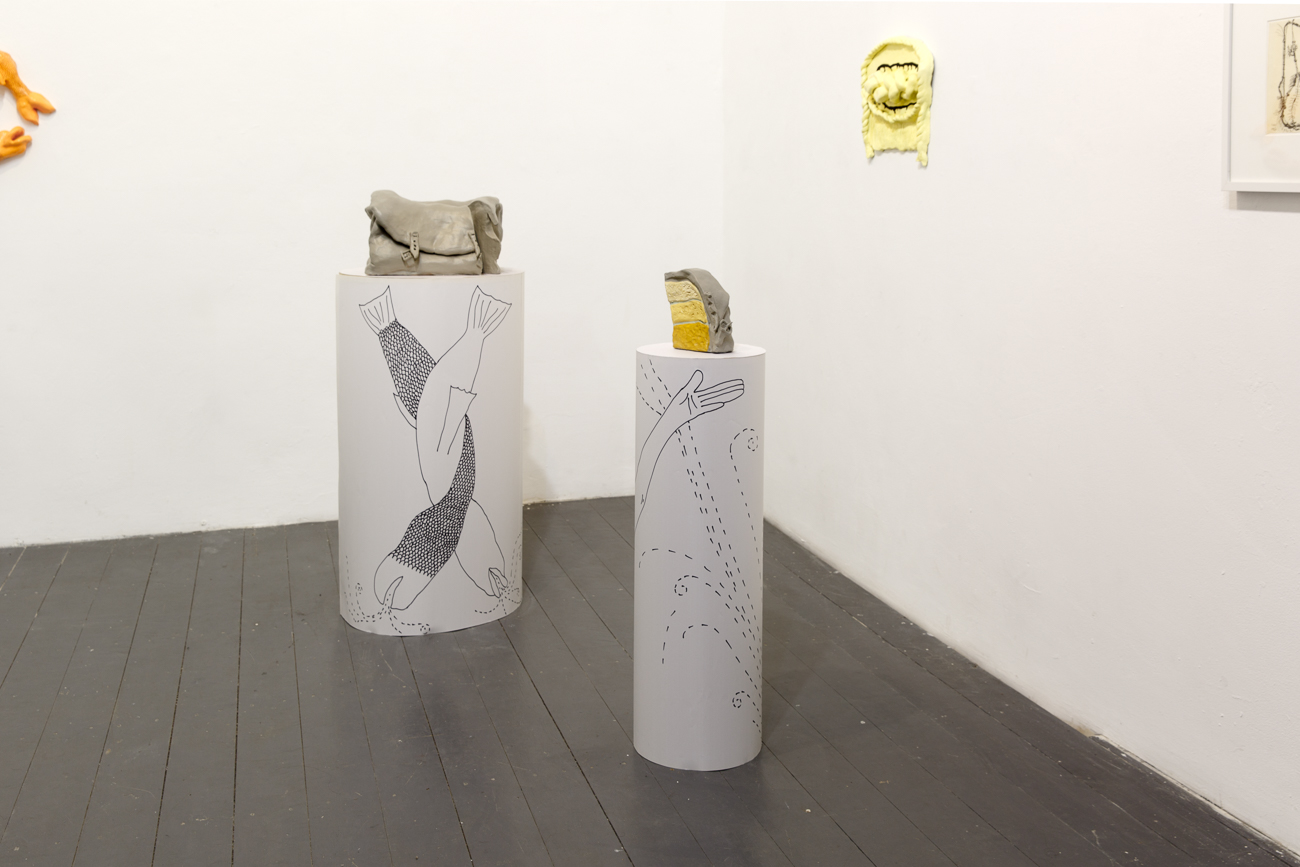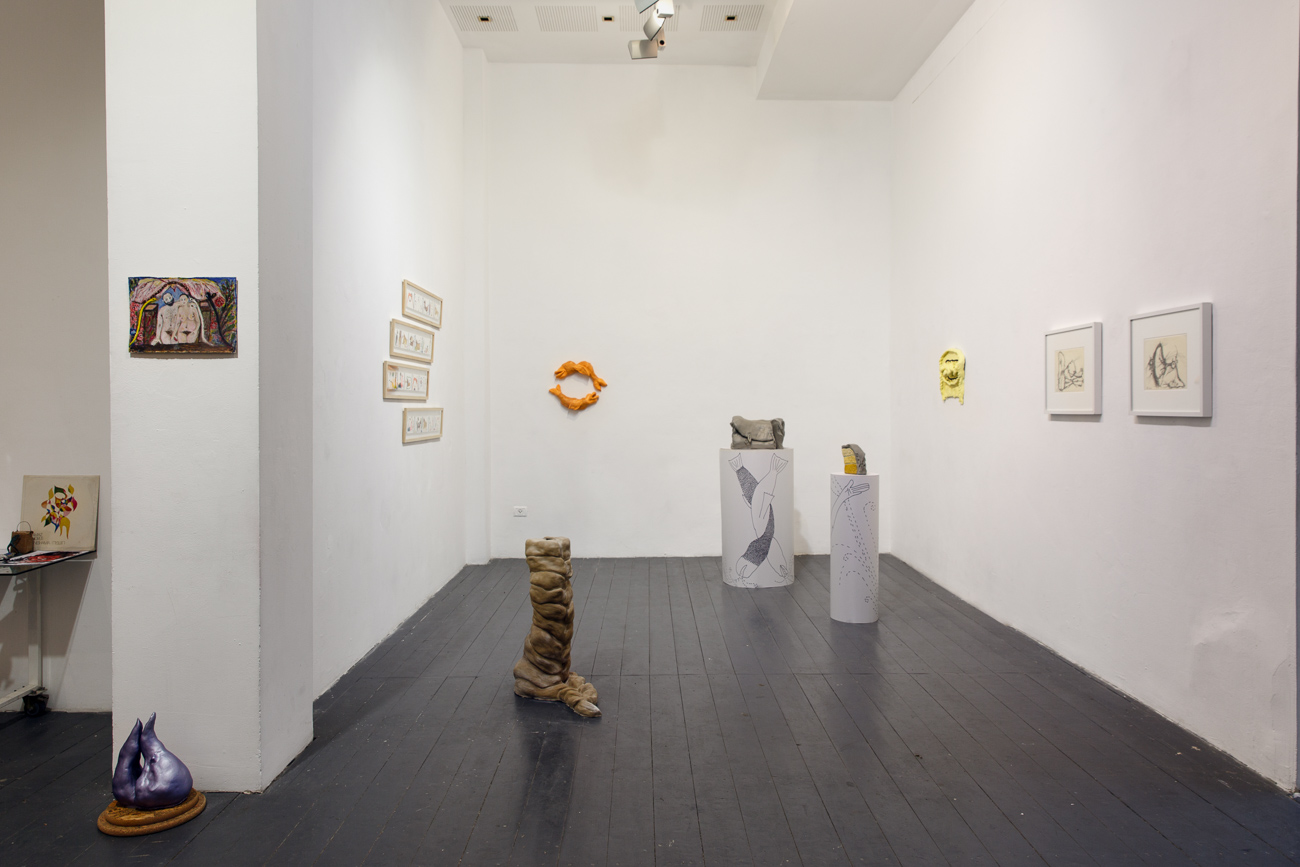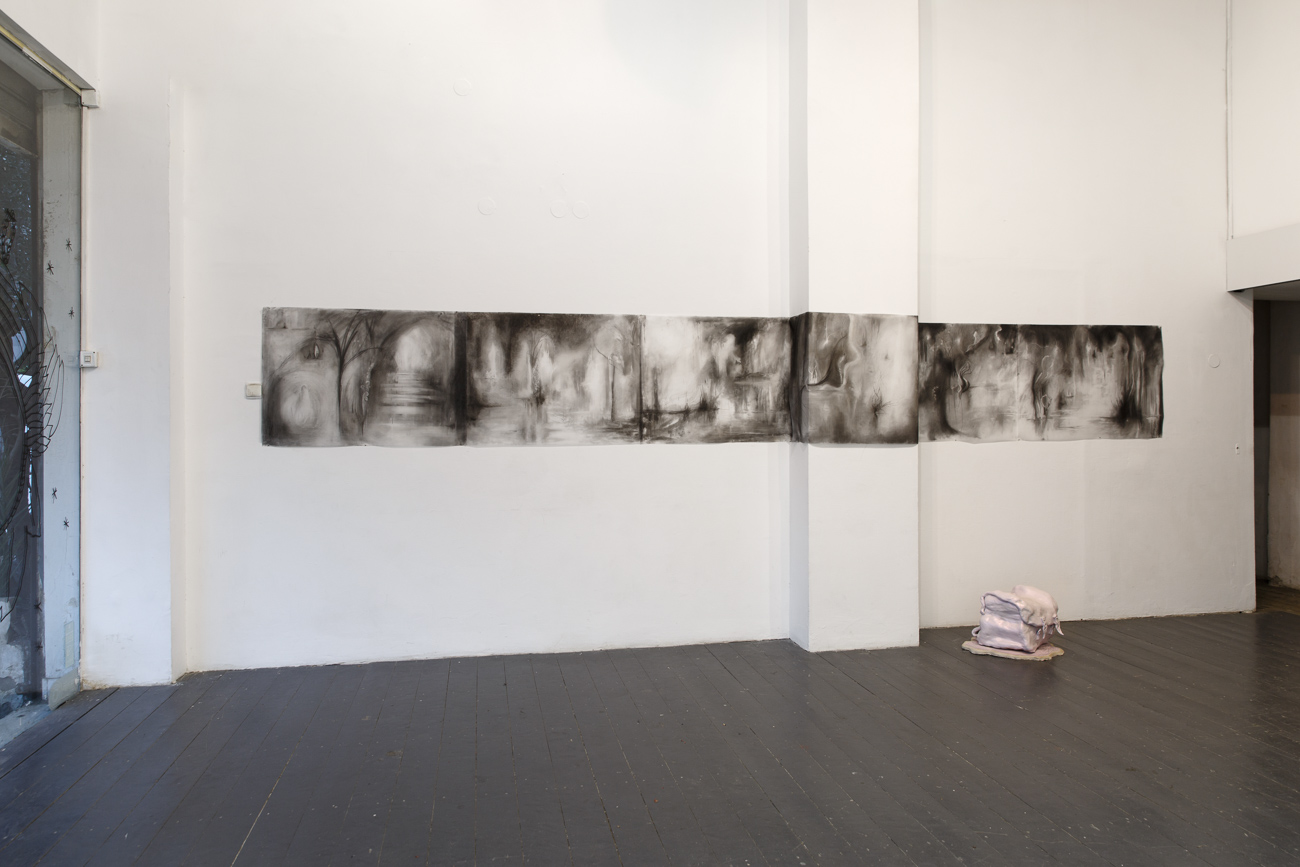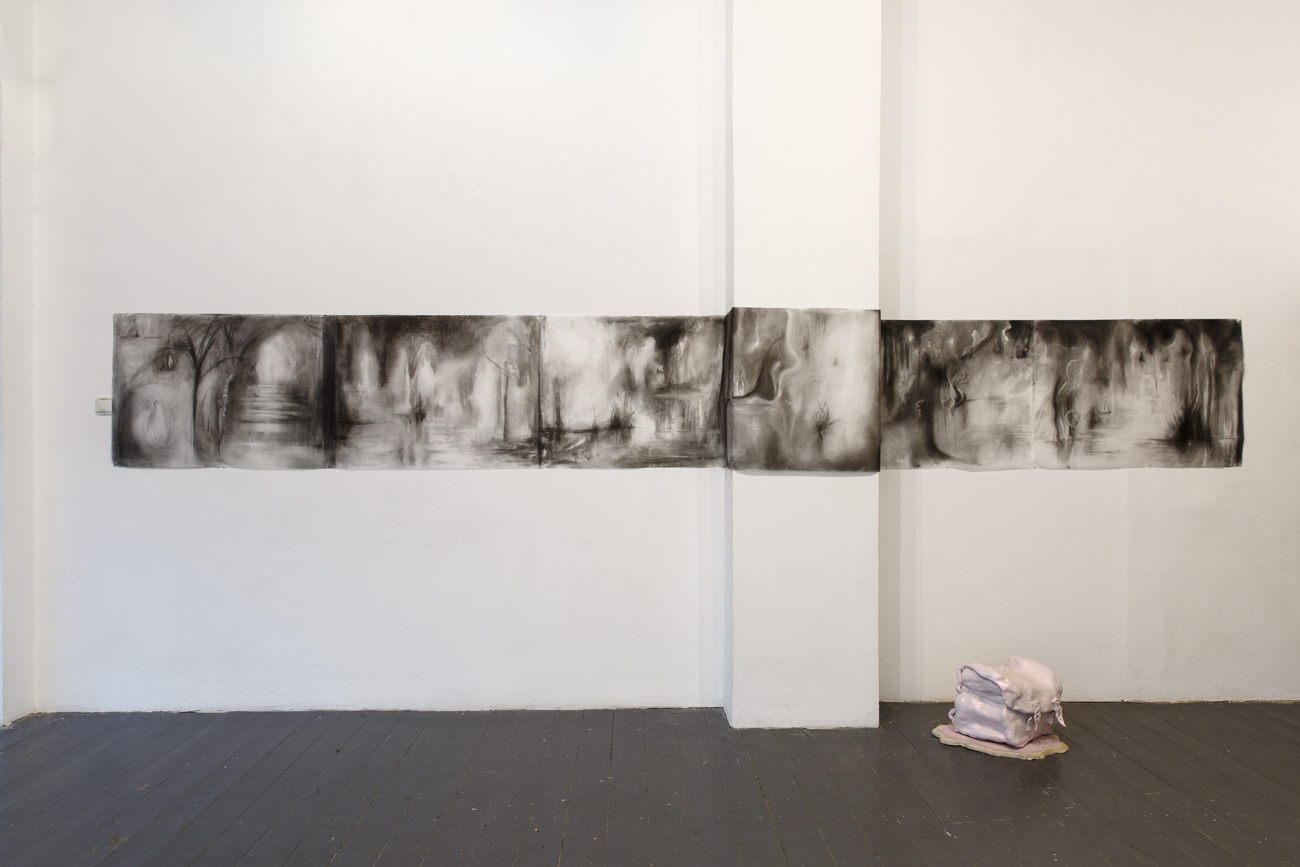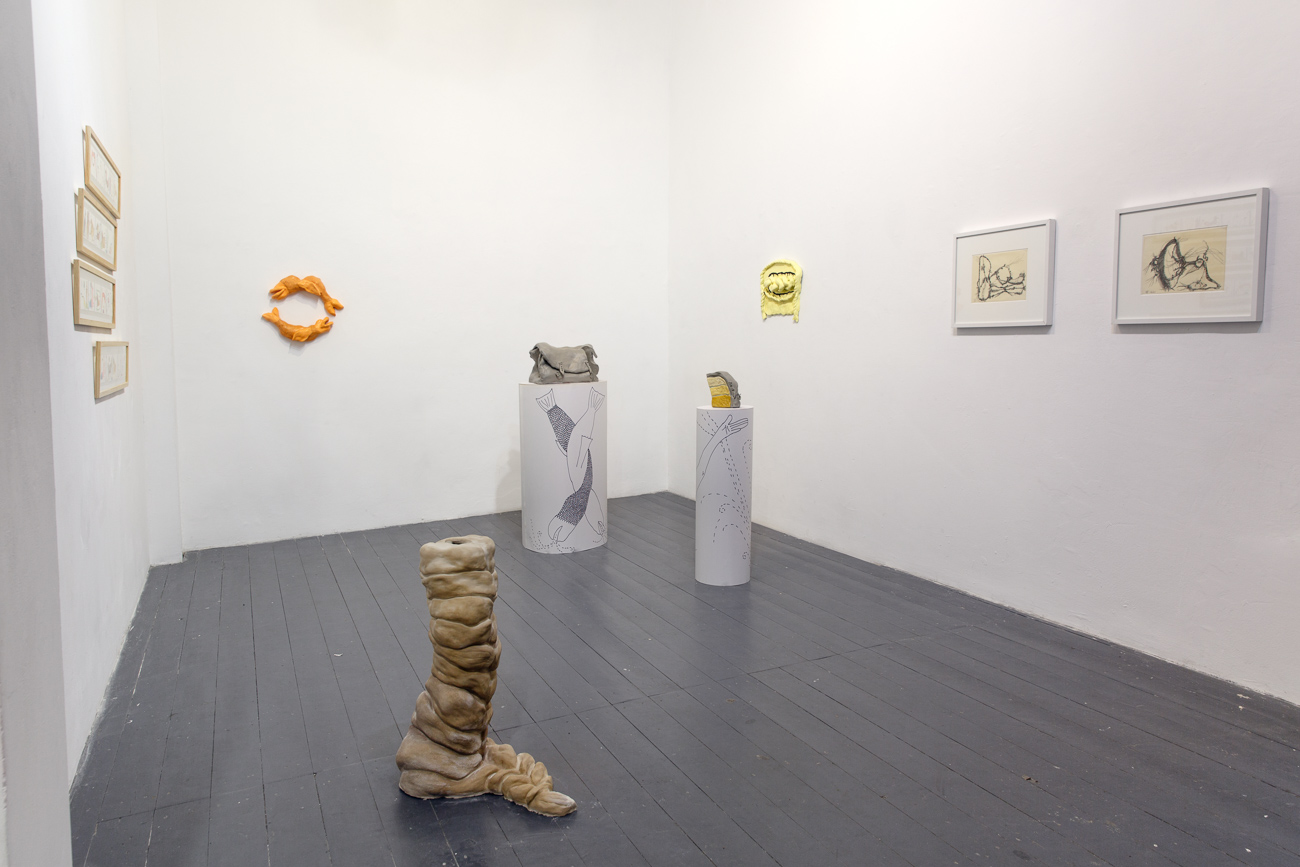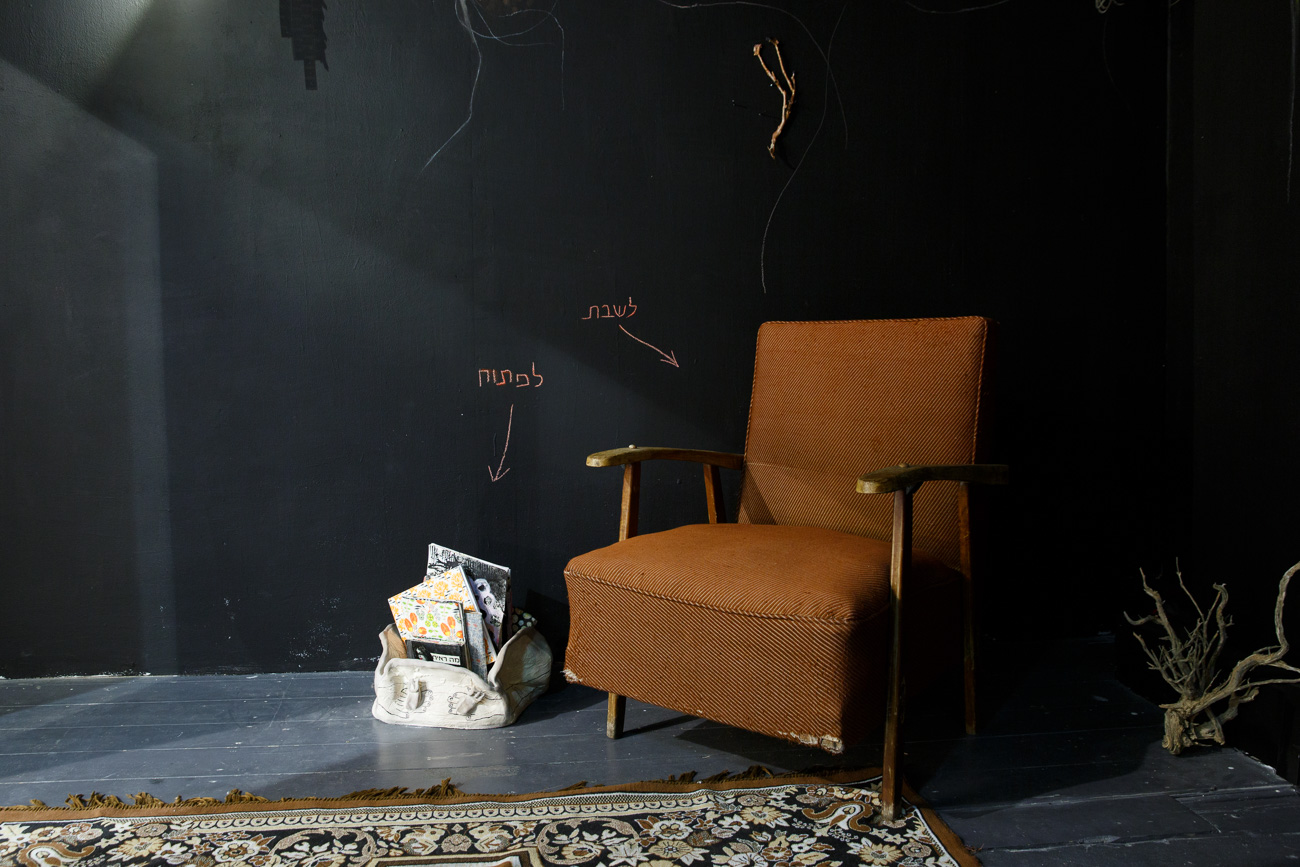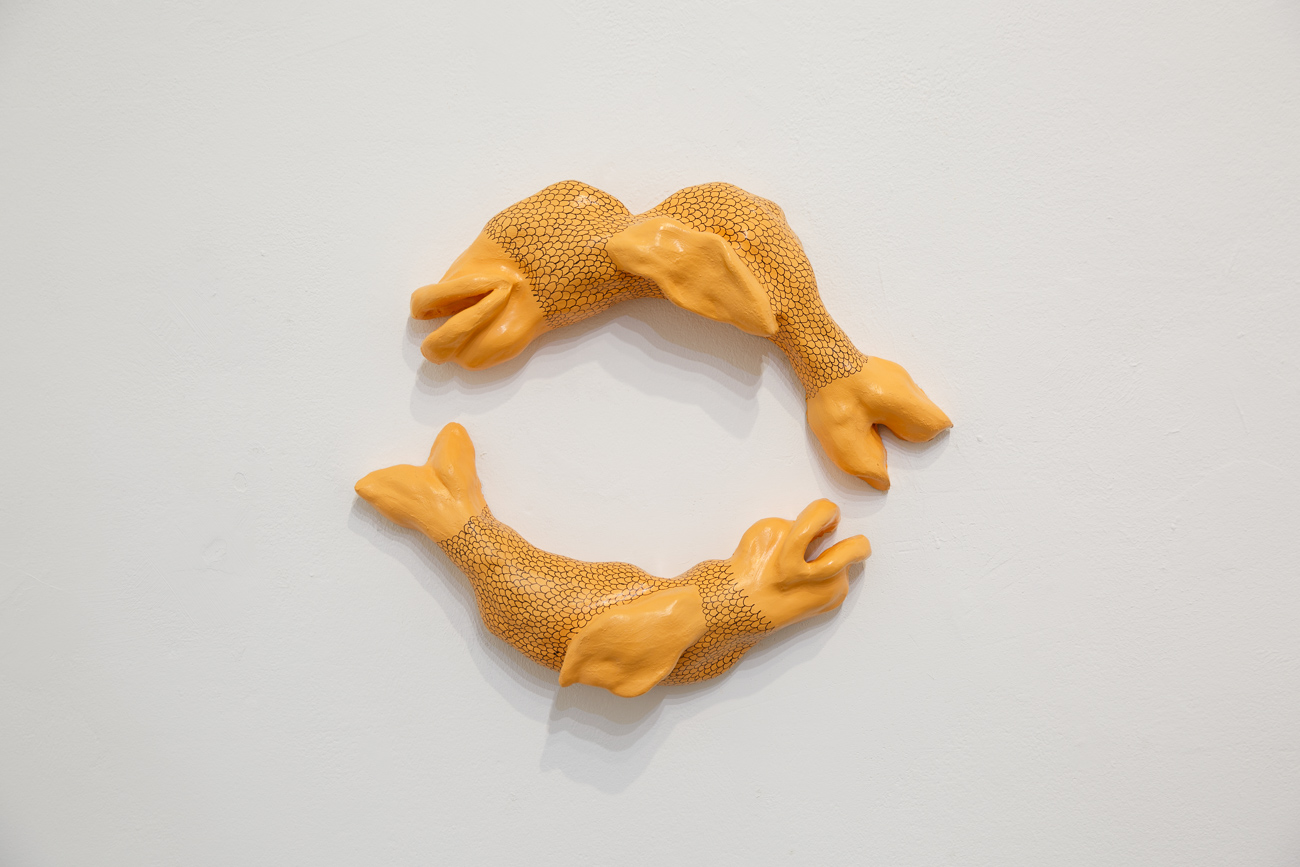 Heka
The title of the exhibition, Heka, is appropriated from witchcraft in which magic is perceived as primary, powerful and chaotic energy that must be channeled through a pattern in order to harness it for influence and change.
The exhibition was created in response to the annual theme: burning bridges. The work process included a creative journey to the desert, where the artists conducted art workshops and shamanic rituals, whose goal was to trigger a creative process of separation from patterns of failure, cleansing and confrontation with inner demons.
The works were created in the wake of artistic wizardry, conversations with demons and the burning of the artists' internal bridges. The manner in which the works are installed in the gallery space relates to the three phases of sorcery and continues its magical process: the first stage, Heka, is the formulation of a mantra for the process of introspection and reflection; the second sorcery stage, Cia, is an active presence in an imaginary space; the third stage, Hu, means realization and execution.
Through surrealistic sculptures made of painted synthetic clay, Shany Pri-Ness depicts the concepts of present, past and fantasy space in singular objects. Arava Assaf presents a large panoramic drawing and magical sculptural objects, made of natural materials, and are treated with wax and pigments. In two video art works, Hadar Mitz continues her work in hybridization between the natural and the artificial, and attempts to activate organizing mechanisms in relation to natural forces. Lior Schur, who is also the curator of the exhibition, presents paintings, sculptural objects and art journals. Her works were created for the exhibition in response to the underlying ideas, as well as in response to the works of the other participants. As part of the curatorial process, Schur also invited the award-winning artist Bianca Eshel Gershuni, whose work is characterized by shamanic quality.
Bianca Eshel Gershuni is a jeweler, painter and a sculptor. Graduated from Avni Institute. Winner of Lifetime Achievement Award, Ministry of Culture (2009).
Hadar Mitz is a video artist and photographer. Graduated from Ha'Midrasha School of Art, Beit Berl College (2014).
Arava Assaf is a painter, sculptor, and a card reader. Currently she is in her fourth year at Bezalel Art Department.
Shany Pri-Ness is a painter and sculptor. She holds a BA from the jewelry design department in Bezalel Academy of Art and Design (2010), and the Graduate Studies Program from the Ha'Midrasha School of Art, Beit Berl College. (2016)
Lior Schur is a painter and sculptor. She holds a BA in Art and Education from Ha'Midrasha School of Art, Beit Berl College (2008) and an MA in Art Therapy from Leslie University, Israel (2013).

Burn Your Bridges Down
Annual Theme for 2019
The word Bridge describes an architectural functional structure that connects two places, and is commonly used as a metaphor. The command Burn your bridges is used as a strategic plan in situations of siege or persecution.
Bridges symbolize physical and mental territories, changes and transitions between periods and interpersonal relationships. We are accustomed to thinking that the path to growth and progress must be based on creating continuity and bridging gaps. Sometimes, however, the only way to move on, to reinvent ourselves, to rise up like a phoenix from the painful memories, is to sever the relationship irreversibly. To burn the bridges so that we can no longer go back, in order to prevent demons from the past from continuing to hunt us.
In the 2019 exhibition we will examine the concept of burn your bridges down from a variety of aspects: personal, intimate, political, historical, gender and social.